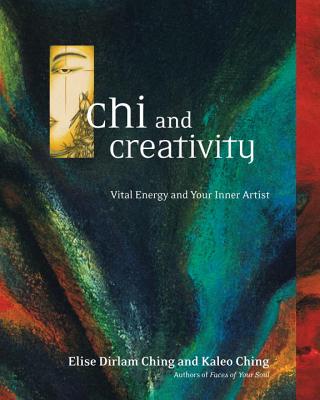 Chi and Creativity: Vital Energy and Your Inner Artist (Paperback)
Vital Energy and Your Inner Artist
Blue Snake Books, 9781583941843, 323pp.
Publication Date: May 8, 2007
Description
This innovative text is based on the authors' experience that Chi, the vital life energy of the universe, and acts of creative self-expression help to bring one's entire being into greater balance and vibrant health.
About the Author
Kaleo Chingand Elise Dirlam Chinghold popular workshops on using chi for creative work at national and international workshops and conferences. They have taught at the California Institute of Integral Studies, John F. Kennedy University, Naropa University, New College of California, and others. They live in Richmond, CA.
Praise For Chi and Creativity: Vital Energy and Your Inner Artist…
"Chi and Creativity—an exploration into new frontiers through an authentic, modern-day shamanic practice. This book offers practices with far-reaching healing power for life enhancement. Elise and Kaleo Ching blend the healing aspects of Taoist internal alchemy, Chi Kung, guided imagery, and art. They demystify, reveal, and ingeniously combine esoteric teachings that have never been put together into one book."—Gilles Marin, director of the Chi Nei Tsang Institute, and author of Healing from Within with Chi Nei Tsang and Five Elements, Six Conditions"A groundbreaking, transformative guide to open your healing energy and cultivate your personal growth. My hands tingle knowing what Chi and Creativity offers through practical exercises for enhancing your vitality and awakening your spiritual well-being."—Michael Reed Gach, PhD, founder of the Acupressure Institute, and author of Acupressure's Potent Points and Acupressure for Emotional Healing"Kaleo and Elise Ching have given us another well-written, detailed guide for creative, mindful, and healthy living. The voices of the authors stay present as fellow travelers, mentors, and spiritual guides. The spirit of aloha and the wisdom of the ancestors can be felt between every line of this amazing book."—Adriana Diaz, artist, and author of Freeing the Creative Spirit"The purity and integrity of the Chings' life journey flows into these books and through them to others. The result is a courting, a drawing out, of the healer and the artist in each of us. The experiences shared and offered help to inspire and release the Spirit in us. They evoke and they empower. To experience them is a form of prayer."—Matthew Fox, founder of the University of Creation Spirituality, and author of Original Blessing and The Reinvention of Work
Advertisement