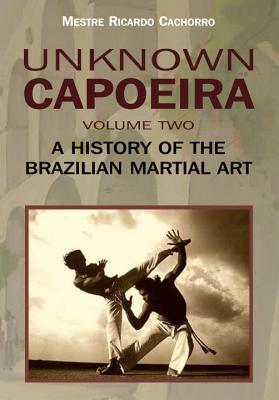 Unknown Capoeira, Volume Two (Paperback)
A History of the Brazilian Martial Art
Blue Snake Books, 9781583942345, 198pp.
Publication Date: December 4, 2012
* Individual store prices may vary.
Description
Capoeira's unique blend of martial art, dance, and thrilling sport has made it an increasingly popular activity worldwide. But its origins have been shrouded in mystery and its complex history not well understood. For volume two of his Unknown Capoeira series, Mestre Ricardo Cachorro has done extensive archival research to shed light on these shadowy areas. Reaching back as far as the year 1415, Cachorro documents the cultures and individuals that gave birth to and helped alter and redefine capoeira. He uncovers its beginnings in the dramatic saga of the Akindele family, who lived in a storied Yoruba kingdom in pre-Colonial Africa, and in the vibrant culture of newly explored Bahia de Todos os Santos in 1531. Cachorro continues his investigation with the Feitorias and Capitanias the legendary sugarcane mills of the seventeenth century an important but little-known cradle of capoeira. He explores the historical and cultural aspects of each significant period of the discipline's development from ancient Africa to present-day Brazil, in the process profiling its key contemporary players and answering such longstanding questions as why capoeira did not emerge in other enslaved countries of the New World.
About the Author
Mestre Ricardo Cachorro holds a red-cord graduation from Grupo Bantus de Capoeira at Morro do Pavao e Pavaozinho poverty-stricken slums in the middle of rich suburbs of Rio de Janeiro, Brazil. He was the first Master of the YMCA Capoeira Group in Governor's Island in 1975. The following year, he became a certified Mestre from the first federation of capoeira of Rio de Janeiro and in the same year he introduced capoeira in a live TV show filmed in Winston-Salem, North Carolina, sponsored by the local YMCA. In the early 1970s the author joined the Olympic gymnastics team of Rio de Janeiro's Fluminense Football Club, where he specialized in floor exercises with special focus on acrobatic body mechanics."
or
Not Currently Available for Direct Purchase