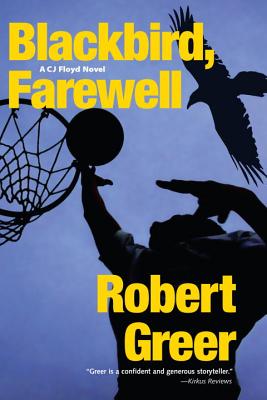 Blackbird, Farewell (Hardcover)
Frog in Well, 9781583942505, 338pp.
Publication Date: October 14, 2008
* Individual store prices may vary.
or
Not Currently Available for Direct Purchase
November 2008 Indie Next List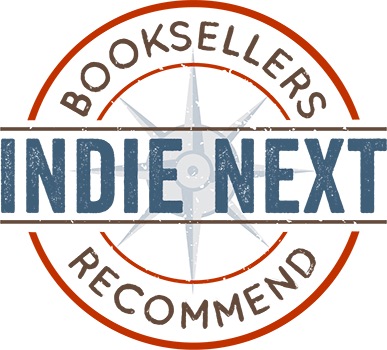 "This story of a murdered college basketball star on his way to the NBA is a great read. After this, you will want to read Greer's other C.J. Floyd mysteries."
— George Scott, Eagle Eye Book Shop, Decatur, GA
View the List
Description
Shandell Blackbird Bird has everything going for him, or so he thinks. Recently selected number two overall in the NBA draft, the 6'8," 250-pound superstar has a gleaming new ride and a salary and athletic shoe contract that make him an instant millionaire. What he doesn t have is the ability to bury secrets from his past. When Shandell is found shot to death at mid-court, his best friend and college teammate Damion Madrid sets out to find the killer. Damion is well meaning but naive; luckily his godfather is gumshoe CJ Floyd. Floyd and his partner, Flora Jean Benson, are there to watch his back as Damion stumbles down a shadowy trail that leads to Shandell's purported peddling of steroids and big-game point shaving. When he discovers a Blackbird he never knew and is able to put a face on Shandell's killer, Damion finds himself in over his head. Will CJ be there in time to prevent his godson from joining Shandell? Featuring the vivid characters and streetwise dialogue that have made the CJ Floyd series a critical and commercial success, "Blackbird, Farewell "is a punch-packing whodunit that exposes the dark side of the pro-athlete good life.
About the Author
Robert Greer is a practicing surgical pathologist and professor of pathology and medicine at the University of Colorado Health Sciences Center. The author of seven previous CJ Floyd mysteries, including "The Fourth Perspective "and "The Mongoose Deception, "he lives in Denver.
Praise For Blackbird, Farewell…
"Much like Les Roberts's mysteries about Cleveland, Greer's books in this series also give readers a strong sense of place (the Denver area) and a rare look at a diverse community that works together, regardless of racial and economic barriers. Highly recommended for mystery and African American fiction collections."
—Library Journal, starred review
 
"Another fine entry in a rewarding series."
—Wes Lukowsky, Booklist
 
"Damion Madrid, the godson of Denver bail bondsman CJ Floyd, takes center stage in Greer's solid eighth CJ Floyd novel (after 2007's The Mongoose Deception). Best friends Madrid and Shandell Bird led Colorado State's basketball team to the NCAA finals, where they lost to UCLA. When Bird, the NBA's second overall draft choice, is gunned down along with a Pulitzer Prize–winning reporter, Madrid determines to find out who and why. With advice from CJ's partner, Flora Jean Benson, and protection (at CJ's request) from hit man Pinkie Niedemeyer and old mobster Mario Satoni, Madrid discovers much he never knew about Bird. Bird's incipient wealth attracted plenty of hangers-on, including a noted sports psychologist, bookies, fixers and pushers. Madrid stumbles a bit, but acquits himself well after entering a dangerous world where sportsmanship plays no part and you better be able to trust the person who's covering your back."
—Publishers Weekly

"Although this is a murder mystery, it is also a coming-of-age story… While teens looking for pure sports stories may prefer Tim Tharp's Knights of the Hill Country or John Foley's Hoops of Steel, those transitioning into more complex novels would respond well to this title's sports references and the discussion of what it means to be another man's friend."
—School Library Journal
 
"Aimed at fans of African American detective stories, this series will also appeal to fans of college hoops and mysteries set in the west."
—ForeWord Magazine
 
"Robert Greer has an uncanny ability to grab your attention within the first few pages of his novels and keep the adrenalin flowing until the very end.  Blackbird, Farewell is no exception with his wonderful formula character C J Floyd, a private detective par excellence. A very entertaining book for mystery fans and one they will thoroughly enjoy; highly recommended."
—Clark's Eye on Books
 
"An intriguing read with an authentic setting in college athletics, Blackbird, Farewell racks up another winner for author Robert Greer."
—Mysterious Reviews

"Blackbird, Farewell is a tense tale that explores the underbelly of college and pro sports."
—The Denver Post

"Blackbird, Farewell is an intriguing mystery and a top pick for those seeking a fresh mystery series."
—Midwest Book Review
Advertisement