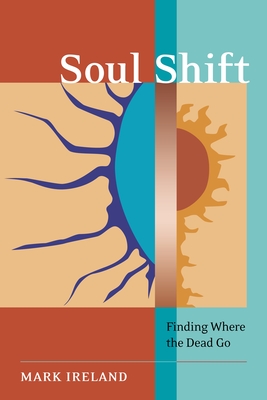 Soul Shift (Paperback)
Finding Where the Dead Go
Frog Books, 9781583942512, 224pp.
Publication Date: July 15, 2008
Other Editions of This Title:
Paperback, Large Print, Large Print (6/1/2012)
* Individual store prices may vary.
Description
Businessman Mark Ireland's father was Richard Ireland, a deeply spiritual minister and renowned psychic and medium who counted Mae West among his famous clients. While he loved his father, Mark followed a more conventional path in pursuit of mainstream success—until the wrenching death of his youngest son. This unexpected tragedy plunges Mark into the spiritual world of psychics and mediums in a frantic attempt to communicate with the dead. His defenses and pragmatic mindset begin to fade as he remembers premonitions on the day of his son's death. He consults a number of well-known mediums and is struck by the remarkably accurate information their readings provide. Mark first meets with Allison Dubois, the subject of NBC's hit show Medium, and later participates in a single-blind lab experiment with medium Laurie Campbell, filmed for a Discovery Channel feature. He then enters a new dimension of personal paranormal experience, as his own psychic awareness begins to unfold. This dramatic story of a father's unbearable loss and his discovery of life after death offers hope to the bereaved and compelling evidence that death may not be the end.
About the Author
Mark Ireland is presently collaborating with respected scientists on afterlife research initiatives. A resident of Scottsdale, Arizona, he is finishing his second book on parapsychology and mediumship.
Praise For Soul Shift: Finding Where the Dead Go…
"The death of his youngest son, Brandon, launched Mark Ireland on a fascinating quest to discover if we survive the death of our bodies by communicating with ancestors, persons who have gone before. For more than a century, many types of scientific inquiries have focused on after-death communications, and Mark studied all of them. He possesses the driving curiosity, open mind, and critical scholarship of a true explorer … [and] his candid, engaging writing style invites the reader to join him on his pursuit of knowledge and understanding of the afterlife."—Donald E. Watson, MD, neuroscientist, psychiatrist, and author of Surviving Your Crises, Reviving Your Dreams "Not only heart-rending, intelligent, and well-written, but also a wonderful inspiration to anyone who has lost someone dear to them." —Tricia J Robertson; Hon Sec, former President, SSPR; DACE Tutor University of Glasgow; Hon Sec Prism"One of my favorites among the author's many insights is his discovery that 'It was time to re-think what it meant to be psychic.… Everyone is psychic.' In my own academic research, I explore the apparent rift in our society between science and spirit. Mark's metaphor of two wolves rings true for me: 'Ours is a world that two wolves try to devour—the first is the wolf of skeptical science and religious fundamentalism (they are the same one). The second is the wolf of our cosmic connection, synchronicity, astral realms, and manifestation by intention. The wolf that dominates our life is the wolf we feed. I needed to feed the right wolf. I needed to lay it on the line from here on in.' I volunteer to help Mark feed the wolf of synchronicity and connection. After you journey with Mark in this adventure through death, I expect you will want to join Mark also."—Berney Williams, PhD, Dean of Graduate Studies, Energy Medicine University, and President of the International Society for the Study of Subtle Energies and Energy Medicine"Mark Ireland is a moving writer who reaches out from the pages of his book and emotionally connects with his readers. He speaks not only from the perspective of a father who suffered the ultimate loss, but also as a man who inherited the ability to reconnect with those who've passed on. This book is a must read for anyone trying to comprehend life after death or wanting to learn how loss can create an even stronger bond between the living and those who live again."—Allison DuBois; Subject of NBC's Medium; Author of Don't Kiss Them Good-Bye, We Are Their Heaven, And Secrets of the Monarch"As a survival of consciousness researcher and explorer, I found Mark Ireland's book, Soul Shift, to be authentic, scientific in its approach, and very healing. I laughed, cried, and pondered the afterlife. Mark Ireland's late father—the remarkable Dr. Richard Ireland, was a man of rare psychic and mediumistic talent. Richard Ireland participated in testing, counseled celebrities like Mae West, and Amanda Blake, and also prominent government leaders. This book is a must read." —Maria Talcott, Founding Member of the John E. Mack Institute in conjunction with John Mack, MD, Cambridge MA"Mark Ireland has done a superb job of bringing the unknown up from the depths of the Anima Mundi to the surface of human consciousness. This book impacted my soul, inspiring me to reach out to people once again. It also made me yearn for home."—Cullen Dorn, author of The Hierophant of 100th Street
or
Not Currently Available for Direct Purchase