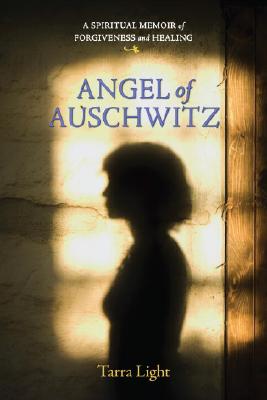 Angel of Auschwitz
A Spiritual Memoir of Forgiveness and Healing
Paperback

* Individual store prices may vary.
Description
Natasza Pelinski is a young Polish Jew taken to Auschwitz. Her childhood stolen from her, she quickly matures and in the process discovers she has psychic gifts. She develops a relationship with the ghost of a professor, who becomes her spirit guide. He in turn enlists her aid on a mission of salvation for the Jewish people. As well as helping her survive in the brutal conditions of the camp, he teaches Natasza the secret of healing and how to move past anger toward compassion. She forms the Sisters of Light, a group of young women who, although they have few medicines to offer, bring gifts of love and forgiveness to their fellow prisoners. They form a bond of the heart that sustains them and keeps them connected through the horror of their daily existence. Author Tarra Light was raised in an East Coast Jewish family but had little knowledge of the Holocaust while growing up. During past-life regression therapy in 1996, she began to access a previous life as an inmate at Auschwitz. Her newly unlocked memories form the basis of this eloquent testimony to the power of the spirit in the most dire circumstances.
Praise For Angel of Auschwitz: A Spiritual Memoir of Forgiveness and Healing…
"Tarra uses her story of the Holocaust to point to the timeless truth of Love in the face of the worst nightmare of suffering. In this she holds the vision of the future possibility of the human heart."
—Eli Jaxon-Bear, author of From Fixation to Freedom: The Enneagram of Liberation

"At first look, Angel of Auschwitz can seem like a simple tale of reincarnation by an individual who had a past-life regression and was able to recall her previous lifetime as a prisoner in Auschwitz. But, in truth, this book is much more. It is a multidimensional view of the Holocaust, with a cosmic understanding of the interplays of light and dark... Natasza (Tarra in her past life), the subject of the book, was a lightworker who heroically met the challenge of making the best of the worst. In spite of her oppressed circumstances, she was able to connect with angelic support that gave her the strength to uplift those around her.… The story of Natasza stands as an example of the potential we all have to … connect with our higher natures, to experience being in this world and not of it. Angel of Auschwitz is filled with inspirations and wisdoms, which we can all draw on in this unpredictable and catalytic period of life on Planet Earth."
—Wynn Free, principal author, The Reincarnation of Edgar Cayce?: Interdimensional Communication and Global Transformation

"Tarra Light has woven a beautiful and inspired idea into a teaching story called Angel of Auschwitz. Read it for yourself and allow your heart to open to a new kind of magic."
—Rabbi Tirzah Firestone, author of The Receiving: Reclaiming Jewish Women's Wisdom

"Natasza's story awakens our sense of soul knowing that love, forgiveness, and compassion are true stepping stones on the path to peace."
—Laurelle Shanti Gaia, author of Be Peace Now

"Once in a while something so terrific comes along you simply cannot not talk about it. You must insist. The book, Angel of Auschwitz is one such tome.… Filled with sweetness and sorrow and most of all a message of hope and human passion to serve and survive, this is one read you won't want to miss. It is an inspirational story par excellence."
—Maureen St. Germain, author of Reweaving the Fabric of Your Reality and Beyond the Flower of Life

"More than just an intriguing look at reincarnation, her words are a reflection of thoughts that will remind you that God is everywhere working though us, all the time."
—The Spirit of Ma'at

"In the past year there has been so much written about the Holocaust and its few remaining survivors, the subject has recycled up into the public awareness once again. That has given me several opportunities to recommend your book on the subject. Other books have been written, but yours is unique and different from most in one particular aspect: your ability to draw out of the horror of it all the power of healing, forgiveness and reconciliation. That transcends all the rest and displays the healing that the world needs so badly right now. I hope you realize what a gift you have given."
—Reverend Marian Breckenridge, co-founder, Northwest School of Religious and Philosophical Studies, Coeur d'Alene, Idaho
Frog Books, 9781583942710, 216pp.
Publication Date: February 3, 2009
About the Author
A Reiki master and spiritual counselor, Tarra Light is also an artist and writer with a focus on the psychology of awakening.
 
Light has had an active career as a community activist and peace worker in Northern California and the state of Washington. In the eighties she was a member of the steering committee of the Healthy Cities Project for the city of Arcata, California, and in 1987 she received a World Peace Award at Humboldt State University for her contribution to world healing. In 1992 she organized a community gathering for the 11:11 Activation, a sacred dance performed around the world joining people in celebration of universal consciousness. Since 1994 Light has turned her attention inward and lives a life of contemplation and devotion to God. She resides in the mountains of Northern Idaho.

You may visit her website at www.TarraLight.com.
or
Not Currently Available for Direct Purchase