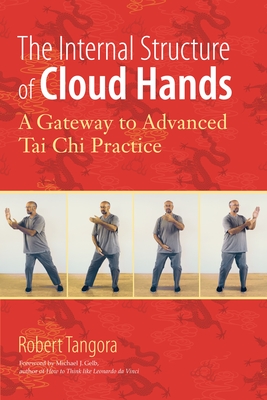 The Internal Structure of Cloud Hands
A Gateway to Advanced T'ai Chi Practice
Paperback

* Individual store prices may vary.
Description
An in-depth exploration of T'ai Chi via the practice of Cloud Hands, a foundational exercise common to all schools of this popular martial art
 
Part theoretical treatise, part training manual, this book facilitates a deeper understanding of "internal" movement and training for students of T'ai Chi and other internal martial arts. Step-by-step exercises help to bring the theoretical into concrete practice and application.
 
Author Robert E. Tangora, an accomplished practitioner and teacher of several different styles of T'ai Chi, places a heavy emphasis on the development of internal structure and building a solid foundation in the art's most basic movements. Intermediate and advanced practitioners will discover a deeply interconnected world of practice; beginning students will learn basic training methods that can help them bypass years of incomplete training and erase incorrect habits already formed.
 
Tangora also stresses the importance of meditation and its crucial relationship to the art's health and martial aspects, as well as how to use the spine to integrate movements—especially important for practitioners with back problems who wish to learn how to move without inducing pain.
 
Readers will learn to:
• Cultivate internal power
• Discover the inner workings of Tai Chi Ch'uan
• Understand the meaning of the T'ai Chi classics
• Move without injury
• Relieve back pain
Blue Snake Books, 9781583944486, 160pp.
Publication Date: June 12, 2012
About the Author
Robert E. Tangora has studied the internal martial arts since 1974, having trained under such notable masters as Fu Zhong Wen (the nephew of Yang Cheng Fu), Tok Seng Gim, Bruce Frantzis, and Wang Hao Da. During the early 1980s, Tangora taught T'ai Chi Ch'uan at Shr Jung, the school founded by Professor Cheng Man Ch'ing. Since 1989 he has taught T'ai Chi and related arts in Santa Fe, New Mexico, where he lives.
or
Not Currently Available for Direct Purchase