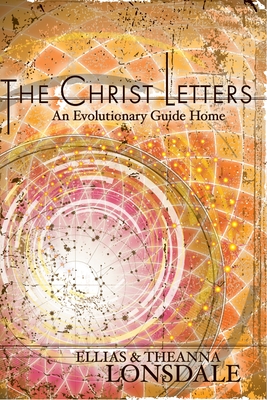 The Christ Letters: An Evolutionary Guide Home (Paperback)
An Evolutionary Guide Home
North Atlantic Books, 9781583944981, 384pp.
Publication Date: December 11, 2012
* Individual store prices may vary.
or
Not Currently Available for Direct Purchase
Description
A unique guide to spiritual rebirth and the afterlife, 'The Christ Letters' continues the powerfully written account begun in 'The Book of Theanna', guiding readers deeper into the realms of consciousness beyond death. Delving further into the channelled wisdom shared by his wife and twin soul Theanna (formerly Sara Lonsdale) following her death, Ellias now transcribes a series of letters transmitted during Christmas and Easter time over the course of several years.
About the Author
Ellias Lonsdale is the founder of Star Genesis, a visionary alternative to traditional astrology that blends the teachings of Rudolf Steiner with Lonsdale's own investigations into the nature of consciousness. When his life partner, Sara, died of cancer, Lonsdale pioneered new ways of communicating with the dead, gaining insights about their realm and ours. He is the author of five books, including "The Book of Theanna" and "Inside Planets."
Praise For The Christ Letters: An Evolutionary Guide Home…
"I cannot say that The Christ Letters are actual communiqués from the entity who manifested on Earth as Jesus Christ of Nazareth, Bethlehem, and Galilee. I cannot say either that Ellias Lonsdale receives real transmissions from inner planes or that Theanna Lonsdale (who lived in this world as his partner Sara) is the source of those transmissions. Yet if you proceed on the basis that these are authentic transmissions of the Presence of the Being Spark of Christ via the Being Spark of Theanna to the Being Spark of Ellias, you will come as much into the intimacy of Christ energy and the current Christ message to Earth as if they were—and in our mortal state, that's just as good."
--Richard Grossinger, author of 2013: Raising the Earth to the Next Vibration and Dark Pool of Light: Reality and Consciousness
Advertisement