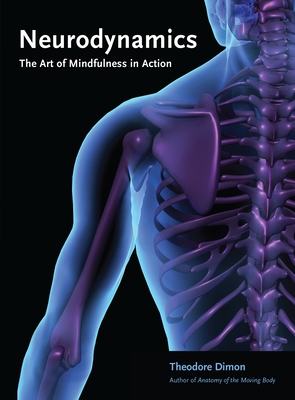 Neurodynamics
The Art of Mindfulness in Action
Paperback

* Individual store prices may vary.
Description
Neurodynamics combines the latest discoveries in science, anatomy, and mindfulness to form a new understanding of human awareness in action. What good does it do to stretch, relax, or strengthen muscles if we don't know how these muscles are actually designed to function? To be sound, any physical therapy method must be based on scientific knowledge of how the musculoskeletal system works, on the role of proprioception in gaining awareness and control over this system, and on the process of becoming more conscious in action. Written for both beginning and advanced students, the book offers in-depth explanations of the theory of neurodynamics together with illustrations outlining steps of development and practical exercises.

Over 100 years ago, F. Matthias Alexander made a series of discoveries about how the body works in action that made it possible for the first time to become conscious of what we're doing in activity. In Neurodynamics, author Theodore Dimon, who has taught and written about Alexander's work for many years, seeks to put together a coherent theory and curriculum for the Alexander Technique and explain how this system works in scientific terms. Neurodynamics develops and expands on Alexander's teachings and gives practical explanations that form the basis not just for a method but for a truly educational theory of how the mind and body work in action.
Praise For Neurodynamics: The Art of Mindfulness in Action…
"Theodore Dimon's introduction of the concept of tensegrity adds a whole new perspective on how the body works. It expands my understanding of the moving body as a holistic system."—Jean E. Sealey, DSc, Professor Emeritus of Medicine in physiology and biophysics, Weill Medical College at Cornell University

"Theodore Dimon's work has given me the means to live more mindfully and function more constructively in everything I do, from the most banal activity to the most challenging physical and intellectual pursuits. Neurodynamics is not simply a book, it's a lifestyle."—Serena Woolf, student and teacher of neurodynamics
North Atlantic Books, 9781583949795, 312pp.
Publication Date: November 3, 2015
About the Author
THEODORE DIMON, JR., is the director of the Dimon Institute in New York City and an adjunct professor at Columbia Teachers College. He earned both his masters and doctorate degrees in education from Harvard University and became certified to teach the Alexander Technique in 1983 at the Constructive Teaching Centre in London, England. He is a founding director of the American Society for the Alexander Technique and teaches and lectures internationally.

G. DAVID BROWN is a professor of illustration at Winthrop University in Rock Hill, South Carolina. A medical illustrator with 26 years of experience, Brown also works in film and animation and is the cofounder of Synapse Media Productions, Inc., producing medical illustration work for print and video productions. Dave earned his undergraduate degree from Harvard University and his masters degree in medical illustration from the University of Texas Health Science Center at Dallas. In his current position at Winthrop University, Dave runs the BFA illustration program in the Department of Design, where he trains young illustrators in the art and science of medical illustration.
or
Not Currently Available for Direct Purchase