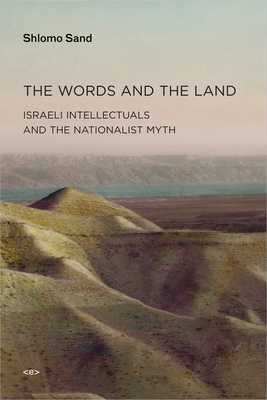 The Words and the Land
Israeli Intellectuals and the Nationalist Myth (Semiotext(e) / Active Agents)
Paperback

* Individual store prices may vary.
Description
How the work of Israeli writers today reflects the foundation myths of a Jewish state.
The idea of the Jewish nation was conceived before the organization of the Zionist movement in the nineteenth century and continued long after the creation of the state of Israel. In The Words and the Land, post-Zionist Israeli historian Shlomo Sand examines how both Jewish and Israeli intellectuals contributed to this process. One by one, he identifies and calls into question the foundation myths of the Israeli state, beginning with the myth of a people forcibly uprooted, a people-race that began to wander the world in search of a land of asylum. This was a people that would define itself on a biological and "mythological-religious" basis, embodied in words that today feed Israeli political, literary, and historical writing: "exile," "return," and "ascent" (Alyah) to the land of its origins.
Since 1948, most intellectuals in Israel have continued to accept this ethno-national image and embrace an exclusive state identity to which only Jewish people can belong. The first challenges to this dominant idea didn't appear in Israel until the 1980s, in the innovative work of the "post-Zionist" historians, who were bent on dismantling the nationalist historical myth and arguing for a state that would belong equally to all its citizens. Analyzing how Israeli intellectuals positioned themselves during the Gulf War and in the new era of communication technologies, Sand extends his analysis globally, looking at the status of intellectuals in all societies.
Semiotext(e), 9781584350965, 240pp.
Publication Date: April 15, 2011
About the Author
Shlomo Sand teaches contemporary history at Tel-Aviv University. He is the author of The Invention of the Jewish People, On the Nation and the Jewish People, and other books.
or
Not Currently Available for Direct Purchase