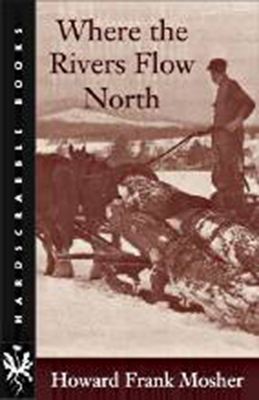 Where the Rivers Flow North (Paperback)
University Press of New England, 9781584653639, 216pp.
Publication Date: August 12, 2004
* Individual store prices may vary.
Description
The stories of Where the Rivers Flow North are "superior work, rich in texture and character," says the Wall Street Journal; "the novella is brilliantly done." That novella, the title story of the collection, was also made into a feature film starring Rip Torn and Michael J. Fox. These six stories, available again in this new edition, continue Mosher's career-long exploration of Kingdom County, Vermont. "Within the borders of his fictional kingdom," the Providence Journal has noted, "Mosher has created mountains and rivers, timber forests and crossroads villages, history and language. And he has peopled the landscape with some of the truest, most memorable characters in contemporary literature."
About the Author
Described by the Los Angeles Times as "a combination of Ernest Hemingway, Henry David Thoreau, and Jim Harrison," HOWARD FRANK MOSHER is the author of The True Account: A Novel of the Lewis and Clark and Kinneson Expeditions, A Stranger in the Kingdom (winner of the 1991 New England Book Award for fiction), and other books. His novel Marie Blythe has also been reissued by UPNE. He has received a Guggenheim fellowship and a National Endowment for the Arts fellowship, the American Academy of Arts and Letters Literature Award, and the American Civil Liberties Union Award for Excellence in the Arts.