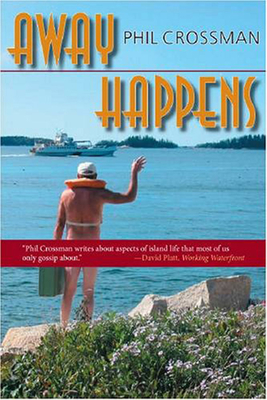 Away Happens (Paperback)
University Press of New England, 9781584654452, 160pp.
Publication Date: March 21, 2005
* Individual store prices may vary.
Description
"Several years ago it was revealed to me that creative nonfiction was a legitimate literary genre," writes Phil Crossman. "It was the most liberating experience of my life. All these years I thought I'd been simply lying." Crossman is a humorist in the Mark Twain mold: wry, satiric, and keenly aware of the shortcomings of human beings, but with a leavening of self-deprecation and underlying sympathy. Though rooted in a regional consciousness (coastal Maine), his humor succeeds in making the local universal. Away Happens considers daily life on an island in Penobscot Bay that supports both a tight-knit local community and a larger seasonal population. Whether he is recounting a debate that happened at the Lions Club over who counts as a "local" or describing his adventures getting the Thanksgiving turkey into the oven, ruminating on how the ferry schedule shapes island life or recalling a local crime spree, Crossman is funny, unsentimental, and authentically Maine. "There are only two places, Here, this island off the coast of Maine, and Away. Here, this place, is a small place and Away, everywhere else, is a big place, but make no mistake about it, Here is Here and Away is not. 1276 people live Here. Billions more live Away than live Here, although increasingly, during the summer, it seems otherwise." —From the Book
About the Author
PHIL CROSSMAN is the owner of the Tidewater Motel on Vinalhaven Island, Maine. He writes a column for "Working Waterfront," published by the Island Institute in Rockland, Maine. He has also published in The Maine Times, Down East, and Yankee.
or
Not Currently Available for Direct Purchase