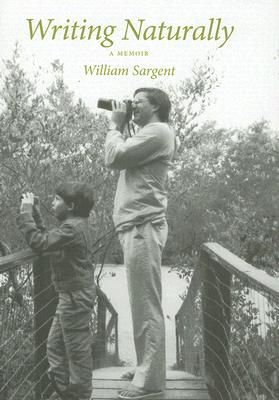 Writing Naturally
A Memoir
Hardcover

* Individual store prices may vary.
Description
William Sargent, relative of the painter John Singer Sargent and son of a former governor of Massachusetts, was primed early for a career in politics, but since boyhood he was far more interested in science than in traditional forms of public service. Nonetheless, at Harvard University he declared himself a government major--a plan that gave way the day he had lunch at Harvard's Museum of Comparative Zoology, where huge plaster casts of dinosaur tracks and the smell of formaldehyde triggered in the freshman his inborn love of nature. Sargent immediately switched from government to biology. As a science major in the 1960s, Sargent enjoyed the instruction and guidance of such luminaries as E. O. Wilson, James Watson, Jane Goodall, Louis Leakey, and Stephen Jay Gould, all pioneers in their respective fields.
As a sophomore, Sargent joined a crew of scientists and sailors on a six-month cruise, collecting plankton off the coasts of South America, Africa, and the Baltic region. The voyage whetted Sargent's taste for travel and sharpened his eye to the diversity of the natural world. Since then, and for more than thirty years, his subjects have ranged from horseshoe crabs on Cape Cod to Rhesus monkeys off Puerto Rico to the intimate ecology of the Massachusetts marsh where he lives. Pursuing the biological and natural sciences as a journalist, author, and filmmaker, Sargent has remained firm in his principal quest: to make the natural world accessible to all.
Writing Naturally braids together three themes. It is a personal narrative of the author's life, paying attention to his long-term interest in science; it is an accessible look at the evolution of biology over the past thirty years (from an academic backwater to a powerful academic industrial complex); and it is a guide for writing about science and nature. Sargent's own career was not without missteps (he chronicles his misguided efforts to get a law degree), but in the end he forged a very satisfying nontraditional career as a scientist, photographer, and writer--a career based on his notion of "writing naturally" writing in a clear and relaxed manner about what one loves best.
University Press of New England, 9781584654681, 144pp.
Publication Date: August 31, 2006
About the Author
WILLIAM SARGENT is a consultant for the NOVA Science series. His books include The House on Ipswich Marsh (UPNE, 2005), Crab Wars: A Tale of Horseshoe Crabs, Bioterrorism, and Human Health (UPNE, 2002), and A Year in the Notch: Exploring the Natural History of the White Mountains (UPNE, 2001). Formerly Director of the Baltimore Aquarium and a research assistant at the Woods Hole Oceanographic Institution, he has taught at The Briarwood Center for Marine Biology and at Harvard University.
or
Not Currently Available for Direct Purchase