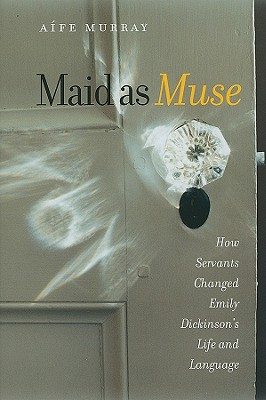 Maid as Muse (Hardcover)
How Servants Changed Emily Dickinson's Life and Language (Revisiting New England: The New Regionalism)
University Press of New England, 9781584656746, 299pp.
Publication Date: November 1, 2009
* Individual store prices may vary.
Description
In Maid as Muse, Aife Murray explodes the myth of the isolated genius and presents an intimate, densely realized story of joined lives between Emily Dickinson and her domestic servants. Part scholarly study, part detective story, part personal journey, Murray's book uncovers a world previously unknown: an influential world of Irish immigrant servants and an ethnically rich one of Yankee, English-immigrant, Native American, and African American maids and laborers, seamstresses and stablemen. Murray reveals how Margaret Maher and the other servants influenced the cultural outlook, fashion, artistic subject, and even poetic style of Emily Dickinson. Irish immigrant Maher becomes the lens to a larger story about artistic reciprocities and culture-making that has meaning way beyond Dickinson. This below-stairs, bottom-up portrait of the artist and her family not only injects themes of class and ethnic difference into the story but also imparts subtle details and intimacies that make the study of Emily Dickinson urgent once again. In the kitchen pantry where she spent a good portion of each day, the outside world came to Dickinson. The "invisible" kitchen was headquarters for people mostly lost from the public record--and it was her interactions with them that changed and helped define who Emily Dickinson was as a person and a poet.
About the Author
AIFE MURRAY has been in residence at the Emily Dickinson Museum; she conceived and has led several public walking tours of Amherst from the perspective of the Dickinson servants; and she created Art of Service, an artists' book collaboration with the present-day housecleaners and gardeners of the Dickinson Museum. She was an affiliated scholar with the Institute for Research on Women and Gender at Stanford University and named the 2007 Scholar in Amherst by the Emily Dickinson International Society. She lives in San Francisco.
or
Not Currently Available for Direct Purchase