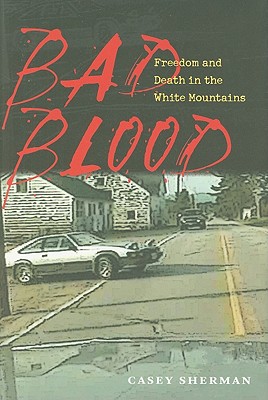 Bad Blood (Hardcover)
Freedom and Death in the White Mountains
University Press of New England, 9781584656791, 229pp.
Publication Date: October 1, 2009
Other Editions of This Title:
Paperback (9/11/2012)
* Individual store prices may vary.
Description
In the shadow of the fallen Old Man of the Mountain, on a lonely stretch of mountain road, two men lay dead. A spasm of violence that took only a few minutes to play out leaves a community divided and searching for answers.
From the author of newly released Boston Strong: A City's Triumph Over Tragedy, about the 2013 Boston Marathon bombings, Bad Blood is the riveting account of the long-standing feud between Franconia, New Hampshire, police officer Bruce McKay, 48, and Liko Kenney, 24. In May 2007, Kenney shot and killed Officer McKay, following a dramatic chase that began with a routine traffic stop. Kenney, cousin of ski legend Bode Miller, was then shot and killed by a shadowy passerby. Almost immediately, the tragic incident revealed deep tensions within this otherwise quiet community in the White Mountains with charges that Kenney was a hell-raiser and mentally unstable and counter-charges that Officer McKay was a rogue cop who dispensed justice as a way to settle personal scores. Striving to get at the truth of the story, the author uncovers a complicated mix of personalities and motivations. Local and statewide interests clash while regional and national media and even YouTube viewers supply ready stereotypes to fit their agendas. Amid larger questions of the meaning of individual freedom we are, ultimately, helpless witnesses to an inevitable clash of characters.
About the Author
CASEY SHERMAN is a Boston-based journalist and the author of A Rose for Mary: The Hunt for the Real Boston Strangler, Black Irish, and Black Dragon. He is the co-author of The Finest Hours: The True Story Behind the Coast Guard s Most Daring Rescue."
or
Not Currently Available for Direct Purchase