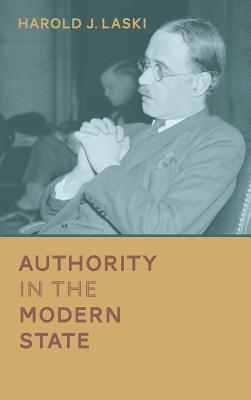 Authority in the Modern State (Hardcover)
Lawbook Exchange, Ltd., 9781584772750, 400pp.
Publication Date: July 18, 2014
* Individual store prices may vary.
Description
A Solution to the Problem of Authority. Originally published: New Haven: Yale University Press, 1919. x, 19]-398 pp. This work was intended to be a sequel to Studies in the Problem of Sovereignty (1917). Here Laski argues that sovereignty is best understood as a type of authority, and he supports his case with examples drawn principally from modern French history. After tracing the origins of his subject, Laski considers the significance of Bonald, Lamennais, Royer-Collard and the Syndicalist movement. Laski was a professor at Harvard at the time of publication. He was Justice Holmes' prot g and notes in his preface that some of the ideas in this book were drawn from their discussions. "This book is especially valuable because it warns us not to exaggerate the importance of law... If the individuals in the legislatures and the departments of justice and on the bench do not stand for the best things men stand for, men begin to wonder whether, after all, that government ought to endure. (...) So, in order to make people loyal to the state, you must make the state the kind of institution that they want to be loyal to. Such is the lesson of this very able book." --Zechariah Chafee, Jr. Harvard Law Review 32:979-983. Harold J. Laski 1893-1950] was a teacher, political scientist, and leader of the Labour Party. His ideas influenced the work of Felix Frankfurter and Oliver Wendell Holmes, who were two of his closest friends. His work also influenced Jawaharlal Nehru who would go on to become India's first prime minister.