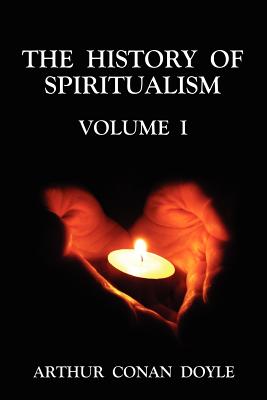 The History of Spiritualism Volume 1 (Paperback)
Book Tree, 9781585093113, 348pp.
Publication Date: July 21, 2007
Other Editions of This Title:
Paperback (6/2/2011)
* Individual store prices may vary.
Description
One of the greatest proponents of spiritualism was Arthur Conan Doyle, best known as the creator of Sherlock Holms. Spiritualists believe in the continuation of life after death and that we can communicate with those on the other side in ways that can be helpful. In the early 1900's there was a large Spiritualist movement taking place in the world and Doyle chose to document its entire history in this two volume set. Chapters include The Story of Swedenborg, Edward Irving: The Shakers, The Career of the Fox Sisters, First Developments in America, The Dawn in England, The Career of D. D. Home, The Davenport Brothers, The Researches of Sir William Crookes, Collective Investigations of Spiritualism, and much more. To this day the movement has continued to grow, with Spiritualist churches existing around the world. Many people believe in their principles or have experienced them first-hand, making this work important to those who wish to investigate further.