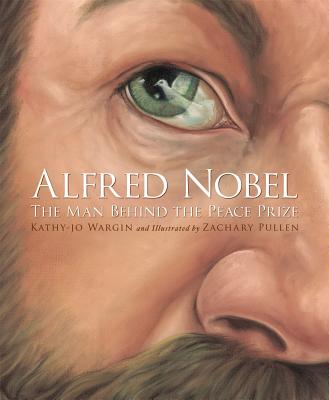 Alfred Nobel
The Man Behind the Peace Prize
Hardcover

* Individual store prices may vary.
Description
Almost everyone has heard of the Nobel Prize, a collection of prizes awarded for accomplishments in science, medicine, literature, and peace. But few people know about the man who established the award and for whom it is named, Alfred Nobel. Alfred Nobel was born in Sweden in 1833. A quick and curious mind, combined with a love of science and chemistry, drove him to invent numerous technological devices throughout his long life. But he is perhaps most well known for his invention of dynamite. Intending it to help safely advance road and bridge construction, Nobel saw his most famous invention used in the development of military weaponry. After a newspaper headline mistakenly announces his death, Nobel was inspired to leave a legacy of another sort. The Man Behind the Peace Prize tells the story of the enduring legacy of Alfred Nobel.Kathy-jo Wargin is the bestselling author of more than 30 books for children. Among her many awards for her work are an International Reading Association Children's Choice Award for The Legend of the Loon and an IRA Teachers' Choice Award for Win One for the Gipper. She lives in the Great Lakes area. Zachary Pullen's character-oriented picture book illustrations have won awards and garnered starred reviews. He has been honored several times with acceptance into the prestigious Society of Illustrators juried shows and Communication Arts Illustration Annual of the best in current illustration. Zachary lives in Wyoming.
Sleeping Bear Press, 9781585362813, 26pp.
Publication Date: April 15, 2009