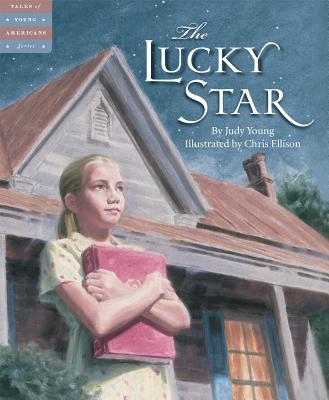 The Lucky Star (Hardcover)
Sleeping Bear Press, 9781585363483, 40pp.
Publication Date: April 28, 2008
Description
It is 1933 and the Great Depression has ravaged the nation. Millions of people are out of work; thousands of families are struggling to keep a roof overhead and food on the table. But Momma still finds ways to count her blessings (lucky stars) from Ruth's new shoes to Poppa's new job. But where Momma sees the 'bright, ' Ruth only sees the dark. Her shoes are hand-me-downs from a neighbor and Poppa's new job keeps him away from home for months. And now their town can't afford to keep the school open. Ruth will not be going to fourth grade even though she's one of the brightest students in her class. How can anyone find the good in that? But when Ruth stops thinking of her own problems and focuses on someone else's, she realizes that being a lucky star is the best way to start seeing your own lucky stars.

Advertisement