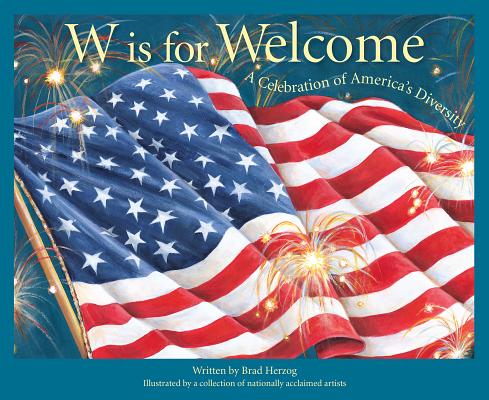 W Is for Welcome (Hardcover)
A Celebration of America's Diversity (Sleeping Bear Alphabet Books)
Sleeping Bear Press, 9781585364022, 32pp.
Publication Date: April 15, 2018
* Individual store prices may vary.
Description
Following the alphabet this book uses poetry and expository text to celebrate America's diverse population and showcase the remarkable achievements and contributions that have come from the many people who have chosen to make our country their home. Topics include well-known landmarks and institutions (the Statue of Liberty and the White House, our national parks system) and famous citizens whose talents helped make the United States a world leader (Albert Einstein and Madeleine Albright). In addition to celebrating America's history and development, key concepts such as naturalization and steps to citizenship are explained in easy-to-understand terms for the young reader.