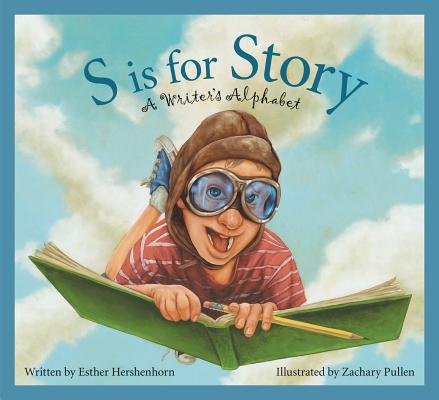 S Is for Story
A Writer's Alphabet (Alphabet Books (Sleeping Bear Press))
Hardcover

* Individual store prices may vary.
Description
What is a first draft? What is a narrative? In S is for Story: A Writer's Alphabet, author and writing coach Esther Hershenhorn uses the alphabet to help explain, explore, and examine the tools, techniques, and strategies for those hoping to live the literary life. Writing terms and topics are explained using a two-tier format. C is for the Character, every story's star, the one for whom we cheer, we care, with whom we travel far. Specific genres, story elements (setting and plot), and the mechanics of how to write (including editing and revision) are covered, while quotes from famous authors provide examples of the writer's thought process. Budding writers of all ages will be inspired to put pen to paper (or fingers on keyboards) Author, and writing coach, Esther Hershenhorn admits S is for Story is the book she wishes she'd owned as a little girl, dreaming of a writing career. She lives in Chicago, where she teaches Writing for Children at the University of Chicago's Writer's Studio and the Newberry Library. Zachary Pullen's character-oriented picture book illustrations have won awards and garnered starred reviews. He has been honored several times with acceptance into the prestigious Society of Illustrators' juried shows and Communication Arts Illustration Annual of the best in current illustration. Zak lives in Wyoming.
Sleeping Bear Press, 9781585364398, 1pp.
Publication Date: September 9, 2009