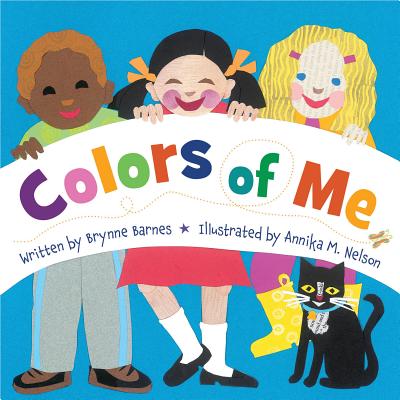 Colors of Me (Hardcover)
Sleeping Bear Press, 9781585365418, 28pp.
Publication Date: September 15, 2011
Description
Intriguing collage illustrations frame this timeless story of a young child who questions the significance of color. Speaking in verse, the child wonders if the natural world believes any particular color to be more important than another. Does the rain think I'm a color when it falls on my head? I wonder if the clouds think I'm a color... maybe they think I'm green or blue or red. The child comes to see the importance of a world filled with and accepting of all colors. Do I have to choose one color? I want to be them all - black, blue, purple, brown, pink, orange, yellow, red, white, and green. The whole world is full of colors - just like me. Brynne Barnes earned a B.S. from the University of Michigan and a M.A. from Eastern Michigan University, and she teaches writing at Adrian College. This is her first picture book. She lives in Ann Arbor, Michigan, where she writes books, poetry, and music.Annika M. Nelson's work crosses cultural borders, portraying images of everyday life. She has illustrated several books including Folk Wisdom of Mexico, in addition to illustrations for many national publications. She lives near San Diego, California.
Advertisement