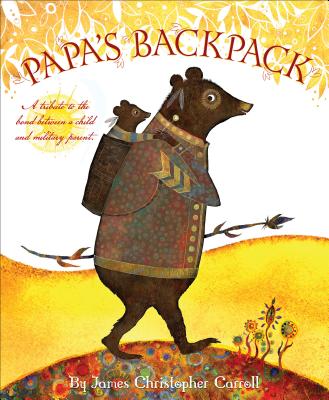 Papa's Backpack (Hardcover)
Sleeping Bear Press, 9781585366132, 32pp.
Publication Date: July 1, 2015
* Individual store prices may vary.
Description
When a soldier has to leave his or her family for extended service, it's an emotional time for all involved. It can be especially confusing and upsetting for children, who long for the comfort and security of a parent's presence. Papa's Backpack honors the bond between a parent/soldier and a child, and acknowledges the difficult and emotional process of separation during deployment. A young bear cub dreams of accompanying Papa when he leaves on a mission, wanting to stay close to provide comfort and moral support, ultimately overcoming adversity together.