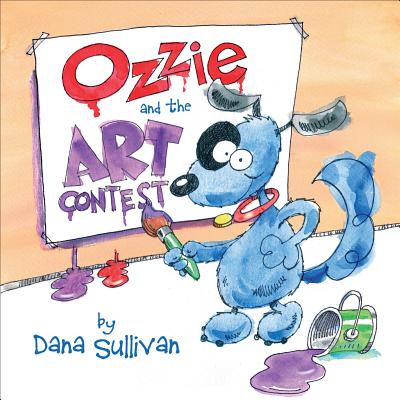 Ozzie and the Art Contest (Hardcover)
Sleeping Bear Press, 9781585368204, 32pp.
Publication Date: July 1, 2013
* Individual store prices may vary.
Description
Ozzie loves to draw. Ozzie loves drawing and being an artist more than anything--even more than skateboarding So when his teacher, Miss Cattywhompus, announces an art contest, Ozzie can't wait to get started. He works really hard on his picture of a goat. He knows it will win first place. There is only one problem. Miss Cattywhompus didn't ask the class to draw pictures of goats--the contest instructions say "Draw a Boat." Ozzie's picture doesn't win first place. And even though it does win honorable mention, he is devastated. How could he not win? He worked so hard. With a little help from Miss Cattywhompus, Ozzie comes to see that he, with his love of art, has won something far more important than a contest. In his picture book debut, Dana Sullivan has used his personal experience with artistic disappointment to create a warm, lovable character whose story will feel familiar to anyone who has followed his or her passion and hit an ever-so-slight bump in the road.