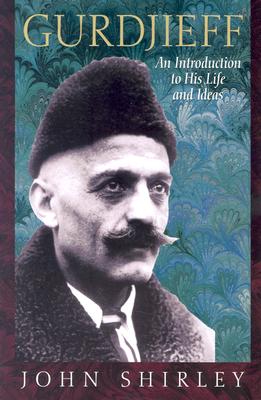 Gurdjieff (Paperback)
An Introduction to His Life and Ideas
TarcherPerigee, 9781585422876, 320pp.
Publication Date: March 30, 2004
* Individual store prices may vary.
Description
A dramatic and literate introduction to one of the twentieth century's most influential and intriguing spiritual teachers.

Born in the shifting border between Turkey and Russia in 1866, G. I. Gurdjieff is a man who would continually straddle borders-between East and West, between man and something higher than man, between the ancient teachings of esoteric schools and the modern application of those ideas in contemporary life.

In many respects-from the concept of group meetings to the mysterious workings of the enneagram to his critique of humanity as existing in a state of sleep-Gurdjieff pioneered the culture of spiritual search that has taken root in the West today. While many of Gurdjieff's students-including Frank Lloyd Wright, Katharine Mansfield, and P. D. Ouspensky-are well known, few understand this figure possessed of complex writings and sometimes confounding methods.

In Gurdjieff: An Introduction to His Life and Ideas, the acclaimed novelist John Shirley-one of the founders of the cyberpunk genre-presents a lively, reliable explanation of how to approach the sage and his ideas. In accessible, dramatic prose Shirley retells that which we know of Gurdjieff's life; he surveys the teacher's methods and the lives of his key students; and he helps readers to enter the unparalleled originality of this remarkable teacher.
About the Author
John Shirley is the author of more than a dozen books including City Come A-Walking, Really Really Really Really Weird Stories (a collection of short fiction), and the classic cyberpunk A Song Called Youth trilogy: Eclipse, Eclipse Corona, and Eclipse Penumbra. He is the recipient of the Horror Writers Association Bram Stoker Award and the International Horror Guild Award for his collection Black Butterflies. Shirley has fronted punk bands and written lyrics for his own music, as well as for Blue Oyster Cult and other bands. A principal screenwriter for The Crow, Shirley now devotes most of his time to writing for television and film.