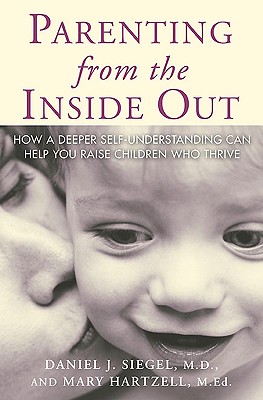 Parenting from the Inside Out (Paperback)
Tarcherperigee, 9781585422951, 272pp.
Publication Date: April 1, 2004
* Individual store prices may vary.
Description
How many parents have found themselves thinking: I can't believe I just said to my child the very thing my parents used to say to me Am I just destined to repeat the mistakes of my parents? In Parenting from the Inside Out, child psychiatrist Daniel J. Siegel, M.D., and early childhood expert Mary Hartzell, M.Ed., explore the extent to which our childhood experiences actually do shape the way we parent. Drawing upon stunning new findings in neurobiology and attachment research, they explain how interpersonal relationships directly impact the development of the brain, and offer parents a step-by-step approach to forming a deeper understanding of their own life stories, which will help them raise compassionate and resilient children.
Born out of a series of parents' workshops that combined Siegel's cutting-edge research on how communication impacts brain development with Hartzell's thirty years of experience as a child-development specialist and parent educator, Parenting from the Inside Out guides parents through creating the necessary foundations for loving and secure relationships with their children.
About the Author
Daniel J. Siegel, M.D., received his medical degree from Harvard University and completed his postgraduate medical education at the University of California, Los Angeles. The author of The Developing Mind, a pioneering book on neurobiology and attachment, he is currently an associate clinical professor of psychiatry at the UCLA School of Medicine.Mary Hartzell, M. Ed., is a child-development specialist and parent educator. She has taught children, parents, and teachers for more than thirty years and is the director of the renowned First Presbyterian Preschool of Santa Monica, California.
Praise For Parenting from the Inside Out…
"Mary Hartzell has helped me immeasurably in my quest to be the best possible parent I can be (I often fail). Her research and hands-on practice both as a teacher, and as the director of First Presbyterian Nursery School in Santa Monica, have enabled her to write and create some of the most invaluable resources for parents. Her book, Parenting from the Inside Out, is a must-have for any parent...I gave a friend of mine a copy of Parenting... and she said, "This book is changing my life. I like my kids again."
-Gweneth Paltrow, Goop.com
or
Not Currently Available for Direct Purchase