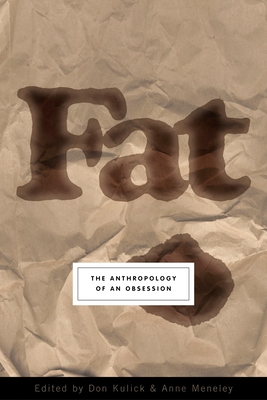 Fat (Paperback)
The Anthropology of an Obsession
TarcherPerigee, 9781585423866, 256pp.
Publication Date: January 13, 2005
* Individual store prices may vary.
Description
An eclectic and highly original examination of one of the most dynamic concepts-and constructs-in the world.
With more than one billion overweight adults in the world today, obesity has become an epidemic. But fat is not as straightforward-or even as uni-versally damned-as one might think. Enlisting thirteen anthropologists and a fat activist, editors and anthropologists Don Kulick and Anne Meneley have produced an unconventional-and unprecedented-examination of fat in various cultural and social contexts. In this anthology, these writers argue that fat is neither a mere physical state nor an inert concept. Instead, it is a construct built by culture and judged in courts of public opinion, courts whose laws vary from society to society.
From the anthropology of "fat-talk" among teenage girls in Sweden to the veneration of Spam in Hawaii; from fear of the fat-sucking pishtaco vampire in the Andes to the underground allure of fat porn stars like Supersize Betsy-this anthology provides fresh perspectives on a subject more complex than love handles, and less easily understood than a number on a scale. Fat proves that fat can be beautiful, evil, pornographic, delicious, shameful, ugly, or magical. It all depends on who-and where-you are.
About the Author
Don Kulick is an internationally recognized anthropologist and professor. He is the author of Travesti: Sex, Gender, and Culture among Brazilian Transgendered Prostitutes and coauthor of Loneliness and Its Opposite: Sex, Disability, and the Ethics of Engagement and Language and Sexuality. Kulick is known widely for his research in social anthropology, languages, and gender studies.

Anne Meneley is a cultural anthropologist and professor at Trent University in Peterborough, Ontario. Professor Meneley earned her BA from McGill and both her MA and PhD from New York University. Some of her research interests are the Middle East, religion and world view, and histories of anthropology. She is the author of Tournaments of Value: Sociability and Hierarchy in a Yemeni Town and the coauthor of Fat: The Anthropology of an Obsession.