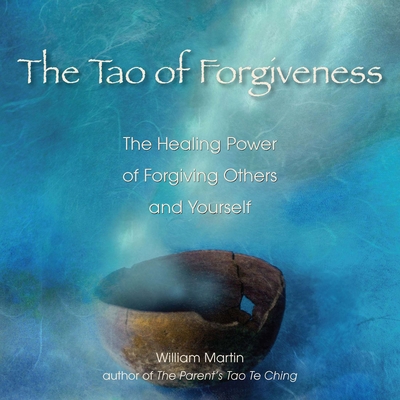 The Tao of Forgiveness
The Healing Power of Forgiving Others and Yourself
Paperback

* Individual store prices may vary.
Description
Bestselling Taoist author William Martin brings the power of the Tao to the essential practice of forgiveness, creating a unique path from guilt, blame, and shame to peace of mind and freedom.

How do we forgive when forgiveness seems impossible? William Martin, author of the bestselling The Parent's Tao Te Ching, provides practical and time honored answers. He weaves excerpts from the ancient sacred Taoist scriptures together with insightful teaching stories, bringing the practice of forgiveness to readers of all spiritual backgrounds. Each chapter contains two parts-a journey toward forgiveness and a practical exercise in forgiving-and also includes personal anecdotes, poems, and simple exercises.

With the devastating personal and societal damage caused by resentment, anger, guilt, and shame in mind, Martin patiently and compassionately helps readers overcome the ills of "holding on" with the openness of the Tao. In this accessible work, he illustrates how forgiveness is freedom and that the pathway to overcoming anger is also the way to spiritual liberation.
TarcherPerigee, 9781585427895, 224pp.
Publication Date: May 13, 2010
About the Author
William Martin is a best-selling Zen and Taoist author of four books. He and his spouse, Nancy, are the founders of The Still Point, a Taoist/Zen Center in Chico, California, where he conducts classes and workshops on Taoist and Zen thought and its application to parenting, aging, relationships and forgiveness.