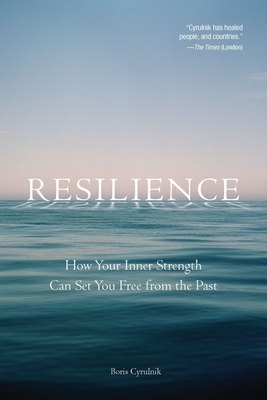 Resilience (Paperback)
How Your Inner Strength Can Set You Free from the Past
TarcherPerigee, 9781585428502, 320pp.
Publication Date: February 17, 2011
* Individual store prices may vary.
Description
"Cyrulink has healed people and countries." (The Times, London)

Renowned French neuropsychiatrist and psychoanalyst Boris Cyrulnik's parents were deported to a concentration camp during the Second World War. They never returned. This early personal trauma at the age of five led Cyrulnik to his life's work helping individuals and countries come to terms with their pasts and forge ahead to create positive futures. It is his firm belief that trauma does not equal destiny-that, rather, we can find strength in the face of pain.

Drawing on years of experience working around the globe with children who have been abused, orphaned, fought in wars and escaped genocide, Cyrulnik here tells many amazing and moving stories of individuals whose experiences prove that suffering, however appalling, can be the making of somebody rather than their destruction. This inspiring book teaches us that we can not only survive in the shadow of adversity-we can thrive.
About the Author
Renowned neuropsychiatrist Boris Cyrulnik is the author of more than a dozen books, including Talking of Love on the Edge of a Precipice (2005) which was on the French bestseller list for forty-five weeks. Cyrulnik is currently Director of Teaching at the Faculty of Arts and Social Sciences at the University of Toulon in France.