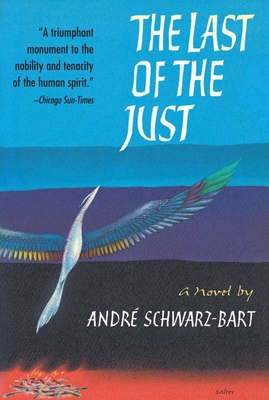 The Last of the Just (Paperback)
The Overlook Press, 9781585670161, 374pp.
Publication Date: February 1, 2000
* Individual store prices may vary.
Description
On March 11, 1185, in the old Anglican city of York, the Jews of the city were brutally massacred by their townsmen. As legend has it, God blessed the only survivor of this medieval pogrom, Rabbi Yom Tov Levy, as one of the Lamed-Vov, the thirty-six Just Men of Jewish tradition, a blessing which extended to one Levy of each succeeding generation. This terrifying and remarkable legacy is traced over eight centuries, from the Spanish Inquisition, to expulsions from England, France, Portugal, Germany, and Russia, and to the small Polish village of Zemyock, where the Levys settle for two centuries in relative peace. It is in the twentieth century that Ernie Levy emerges, The Last of the Just, in 1920s Germany, as Hitler's sinister star is on the rise and the agonies of Auschwitz loom on the horizon. This classic work, long unavailable in a trade edition, is one of those few novels that, once read, is never forgotten.