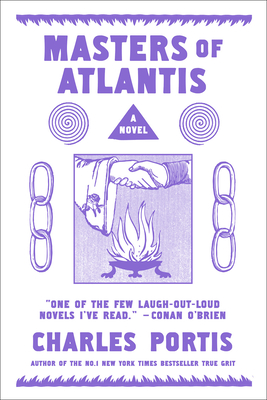 The Masters of Atlantis (Paperback)
The Overlook Press, 9781585670215, 272pp.
Publication Date: March 1, 2000
* Individual store prices may vary.
Description
Lamar Jimmerson is the leader of the Gnomon Society, the international fraternal order dedicated to preserving the arcane wisdom of the lost city of Atlantis. Stationed in France in 1917, Jimmerson comes across a little book crammed with Atlantean puzzles, Egyptian riddles, and extended alchemical metaphors. It's the Codex Pappus - the sacred Gnomon text. Soon he is basking in the lore of lost Atlantis, convinced that his mission on earth is to administer to and extend the ranks of the noble brotherhood.
or
Not Currently Available for Direct Purchase