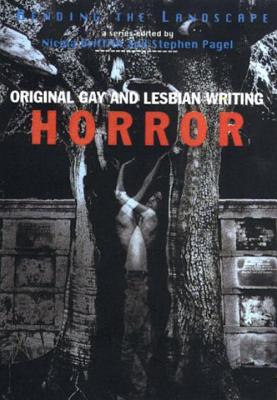 Bending the Landscape: Vol 2: Horror (Hardcover)
Vol 2: Horror
Overlook Press, 9781585671168, 384pp.
Publication Date: April 1, 2001
* Individual store prices may vary.
or
Not Currently Available for Direct Purchase
Description
On the heels of the phenomenal success and acclaim of Volume I (Science Fiction), Bending the Landscape: Horror brings together a tantalizing slew of truly "horrific" tales guaranteed to provoke, entertain and inspire fear. Nicola Griffith and Stephen Pagel have, once again, compiled an exciting array of never-before-published stories both from talented newcomers and award-winning genre veterans. In Kraig Blackwelder's Coyote Love, a man wakes up in a stranger's bed, not knowing how he got there. Terror ensues as the reader is shown just how far a person is willing to go to deny reality. In The WereSlut of Avenue A, Leslie What shows us that change is not always a good thing as we witness what may or may not be a physical transformation into something inhuman. These stories, written by writers both gay and straight, incite fear and spur thought. Contributors include Brian A. Hopkins, Holly Wade Matter, A.J. Potter, Carrie Richerson, Mark Tiedmann, Alexis Glynn Latner and more.

Advertisement