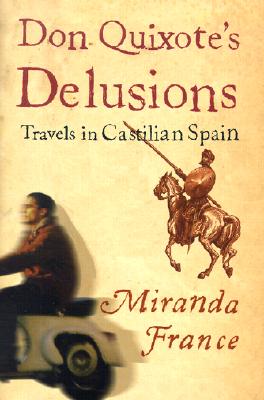 Don Quixote's Delusions
Travels in Castilian Spain
Hardcover

* Individual store prices may vary.
Description
Miranda France is a travel writer-cum-literary critic with an unsparingly truthful and delightfully absurd voice. "She has a wonderfully quick and vivid eye for convincing detail," said Christopher House in The Spectator. Her new book tells us about Spain by juxtaposing Cervantes's life and his character's adventures with the author's own delightful anecdotes, incomparable characters, and insightful observations.
At the heart of Miranda France's utterly engaging book are two very different visits to Spain, set ten years apart. In 1987, the author spent her student year in Madrid-when post-Franco ebullience was at its height and pornography and soft drugs were legalized, along with divorce, party-affiliation, and kissing in the street. A return trip to central Spain, taken in 1998, shows France that much has changed in the country, but also that much has endured. An incomparable cast of real-life characters, along with France's compelling investigations of the world's first novel, Cervantes's Don Quixote-published in 1605 and, the author finds out, the most translated book after the Bible-reveal much about the identity of modern Spain and its people.
Overlook Press, 9781585672929, 243pp.
Publication Date: August 5, 2002
or
Not Currently Available for Direct Purchase