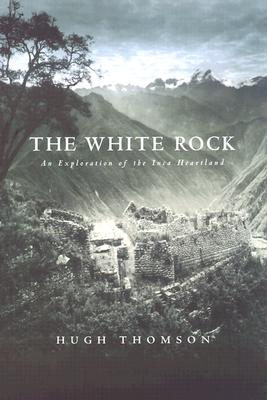 The White Rock: An Exploration of the Inca Heartland (Hardcover)
An Exploration of the Inca Heartland
Overlook Press, 9781585673551, 316pp.
Publication Date: January 6, 2003
* Individual store prices may vary.
or
Not Currently Available for Direct Purchase
Description
More than twenty years ago, acclaimed documentary filmmaker, journalist, and explorer Hugh Thomson first set off into the Peruvian cloud forest, to find a ruin called Llactapata which, although it had been discovered by Hiram Bingham in 1912, had been "lost" again. Accompanied by two buddies from home and several native guides, Thomson "finds" Llactapata and, as with many famous explorers before him, is struck by the heady drug of discovery-which doesn't end at finding a ruin; what matters is understanding what the ruins mean. The author chooses Chuquipalta-"The White Rock" of the title, deep in the Vilcabamba-as being emblematic of the hidden and lost Inca world which is rarely visited and which he has explored.
Since this first foray into the curious and confusing world of Inca ruins, Thomson has traveled to some of the most remote lost cities along the interconnecting paths the Incas laid across the Andes, talked to archeologists and explorers working in the area, and investigated the remains of the remarkable civilization that the Incas left behind. The result of his discoveries and research is The White Rock, a clear-sighted history of the Inca people and their extraordinary culture. Thomson weaves the story of his own discoveries and brushes with danger into a narrative that seamlessly relates the accounts of the famous explorers who preceded him-including Hiram Bingham, who discovered Machu Picchu. As the "Independent" said, "This is Bruce Chatwin with cojones."
Advertisement