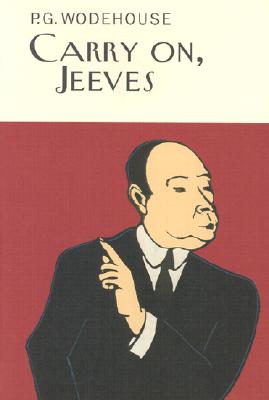 Carry On, Jeeves (Hardcover)
Overlook Press, 9781585673926, 273pp.
Publication Date: March 31, 2003
Description
"A Gentleman of Leisure is a comic novel dedicated to Douglas Fairbanks--who starred in the film version; in "Hot Water, J. Wellington Gedge is the man who has everything--but finds himself caught in a series of international events. "Summer Moonshine involves a complicated love quadrangle and what is probably the ugliest home in England; and "Carry On, Jeeves is a collection of stories in which Jeeves the charge and a familiar bevy of individuals appeal to him to solve their problems.

About the Author
P. G. Wodehouse (1881-1975) grew up in England and came to the United States just before World War I, when he married an American. He wrote more than ninety books, and his works, translated into many languages, won him worldwide acclaim.
Advertisement