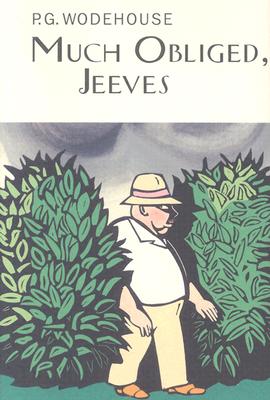 Much Obliged, Jeeves (Hardcover)
Overlook Press, 9781585675265, 203pp.
Publication Date: April 12, 2004
Description
Spring brings four more antic novels by P. G. Wodehouse. In "Quick Service" a complicated chain of events is set into motion after Mrs. Chavender takes a bite of breakfast ham, and readers are reminded that disaster can be averted if you "Ring for Jeeves." Bertie Wooster avoids Madeleine Bassett in "Much Obliged, Jeeves," at Blandings Castle, in "Uncle Fred in the pringtime," Uncle Fred is asked to foil a plot to steal a prize pig.
About the Author
P. G. Wodehouse (1881-1975) grew up in England and came to the United States just before World War I, when he married an American. He wrote more than ninety books, and his works, translated into many languages, won him worldwide acclaim.
Advertisement