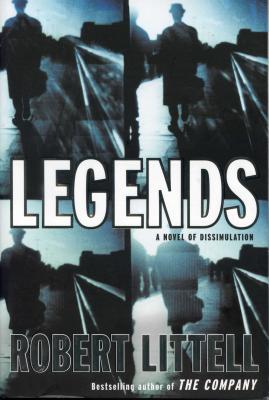 Legends: A Novel of Dissimulation (Hardcover)
A Novel of Dissimulation
Overlook Press, 9781585676965, 386pp.
Publication Date: April 21, 2005
Description
Martin Odum is a CIA field agent turned private detective, struggling his way through a labyrinth of past identities - "legends" in CIA parlance. Is he really Martin Odum? Or is he Dante Pippen, an IRA explosives maven? Or Lincoln Dittmann, Civil War expert? These men like different foods, speak different languages, have different skills. Is he suffering from multiple personality disorder, brainwashing, or simply exhaustion? Can Odum trust the CIA psychiatrist? Or Stella Kastner, a young Russian woman who engages him to find her brother-in-law so he can give her sister a divorce As Odum redeploys his dormant tradecraft skills to solve Stella's case, he travels the globe battling mortal danger and psychological disorientation. Part Three Faces of Eve, part The Spy Who Came in From the Cold, and always pure Robert Littell, Legends--from unforgettable opening to astonishing ending--again proves Littell's unparalleled prowess as a seductive storyteller.
About the Author
Robert Littell was born, raised, and educated in New York. A former "Newsweek" editor specializing in Soviet affairs, he left journalism in 1970 to write fiction full time. Connoisseurs of the spy novel have elevated Robert Littell to the genre's highest ranks, and Tom Clancy wrote that if Robert Littell didn t invent the spy novel, he should have. He is the author of fifteen novels, including the "New York Times" bestseller "The Company and Legends," the 2005 "L.A. Times" Book Award for Best Thriller/Mystery. He currently lives in France."
Advertisement