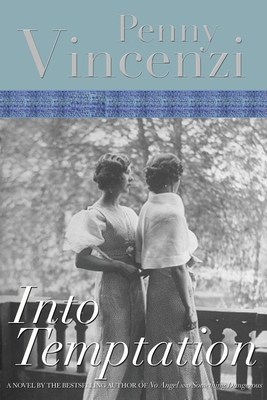 Into Temptation (Paperback)
The Overlook Press, 9781585678426, 672pp.
Publication Date: October 3, 2006
* Individual store prices may vary.
Description
Into Temptation, the third book of the Lytton family trilogy, shifts the focus to New York City and Barty Miller. Rescued from the slums as a baby by Celia Lytton and now living in New York, Barty heads more than half of the Lytton publishing house. Falling on bad times, the family is worried that Barty will make a business decision that would be devastating to them. But will she? As events unfold, long-buried secrets concerning the whole family are revealed, shaking the very foundations of the Lytton's world. Readers have come to depend on Vincenzi for her enchanting prose style and the epic scope of her dramas; like the Lytton family sagas that precede it, Into Temptation does not disappoint.
About the Author
Penny Vincenzi has written seventeen bestselling novels, including No Angel, Something Dangerous, Into Temptation, Wicked Pleasures, Another Woman, Forbidden Places, Windfall, An Outrageous Affair, The Dilemma, Almost a Crime, and A Perfect Heritage. Before becoming a novelist, she worked at such magazines as Vogue, Tatler, and Cosmopolitan. She has four daughters, and divides her time between London and Gower, South Wales. Over seven million copies of her books have been sold worldwide.