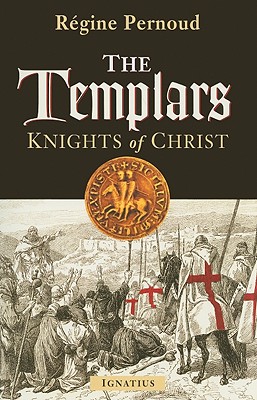 The Templars (Paperback)
Knights of Christ
Ignatius Press, 9781586173029, 157pp.
Publication Date: October 30, 2009
* Individual store prices may vary.
Description
For centuries, historians and novelists have portrayed the Knights Templar as avaricious and power-hungry villains. Who were these medieval monastic knights, whose exploits were the stuff of legend even in their own day? Were these elite crusaders corrupted by their conquests, which amassed them such power and wealth as to become the envy of kings?
Indignant at the discrepancies between the fantasies, on which "writers on history of every kind and hue have indulged themselves without restraint", and the available evidence, RTgine Pernoud draws a different portrait of these Christian warriors. From their origins as defenders of pilgrims to the Holy Land to their dramatic finish as heretics burned at the stake, Pernoud offers a concise but thorough account of the Templars' contribution to Christendom.
About the Author
Piers Paul Read is a best-selling novelist, writer and playright with numeous popular books including Alive: The Story of the Andes Survivors, Ablaze: The Story of Chernobyl, Alec Guinness: The Authorised Biography, The Templars, Monk Dawson, A Patriot in Berlin and Alice in Exile. Read is a Fellow of the Royal Society of Literature and a member of the Council of the Society of Authors. He has also written a number of television plays, and several of his novels have been filmed for cinema and television. He lives in London.
Regine Pernoud is widely acclaimed as one of the great medievalists of our times. Among her many books are definitive works on Joan of Arc and Hildegard of Bingen, as well as The Crusaders and Those Terrible Middle Ages.