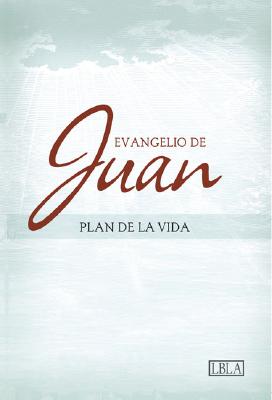 LBLA Evangelio de Juan - Plan de la Vida (Paperback)
B&H Espanol, 9781586403997, 96pp.
Publication Date: May 1, 2008
* Individual store prices may vary.
or
Not Currently Available for Direct Purchase
Description
Plan de la Vida provides direction, hope, and a promise of everlasting life to all who believe in Jesus Christ as their personal Savior. This Gospel of John, presented in the "La Biblia de las Americas" version from the Lockman foundation, uses modern Spanish to clearly communicate God's plan for our lives.
Ministries and organizations alike can use this affordable, updated translation of the Gospel of John in various forms of evangelism. Whether your current mission effort is handing out tracks in your community or ministering in other countries, Plan de la Vida is an effective resource to help share God's word and give hope of abundant life to all people.
El Plan de la Vida brinda orientacion, esperanza y la promesa de vida eterna a todos los que confian en Jesucristo como su Salvador personal. Este Evangelio segun San Juan, presentado en la version "La Biblia de las Americas" de la Fundacion Lockman, utiliza el espanol moderno para comunicar claramente el plan de Dios para nuestra vida.
Tanto los ministerios como las organizaciones pueden usar esta traduccion economica y actualizada del Evangelio de Juan en diversas estrategias de evangelismo. Ya se trate su esfuerzo misionero actual de distribuir folletos en su comunidad o ministrar en otros paises, El Plan de la Vida es un recurso eficaz para ayudar a compartir la Palabra de Dios y dar la esperanza de vida abundante para todos.
Advertisement