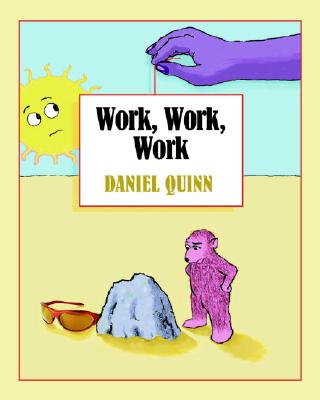 Work, Work, Work (Hardcover)
Steerforth, 9781586421144, 32pp.
Publication Date: October 3, 2006
* Individual store prices may vary.
Description
Work, Work, Work is the story of an industrious gopher whose lifework is to burrow from dawn to dusk under an enchanted land that he never sees. While he grumbles about his unceasing labors, the morning sky is spray-painted from a dirigible (and the sun gets a drop of blue in its eye), two UFOs from different planets meet for a strange exchange, an enormous octopus-like creature (who has just come from laying waste to Las Vegas) is subdued by a barrage of hats, hotdogs, and toasters, and, at the close of day, a window opens at the horizon so that a purple giant can hang the moon in the sky. Surfacing in the twilight, the gopher sighs, "Well, at least something happened. I ran into a rock!"
Parents will find that Work, Work, Work, with its colorful and detailed illustrations, is something different from the usual. It's a book that brings readers and read-to together in a highly interactive entertainment, with the child investigating and elucidating all the strange goings-on that occur above the gopher's underground travels.
About the Author
During his twenty-year career in educational publishing, Daniel Quinn was writing for children long before he gained fame for books like" Ishmael, The Story of B, Tales of Adam, After Dachau," and "The Holy." He lives in Houston, Texas, with his wife, Rennie.
or
Not Currently Available for Direct Purchase