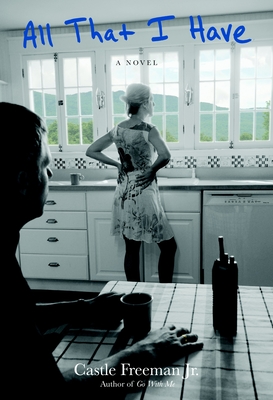 All That I Have (Paperback)
A Novel
Steerforth, 9781586421519, 176pp.
Publication Date: March 3, 2009
* Individual store prices may vary.
March 2009 Indie Next List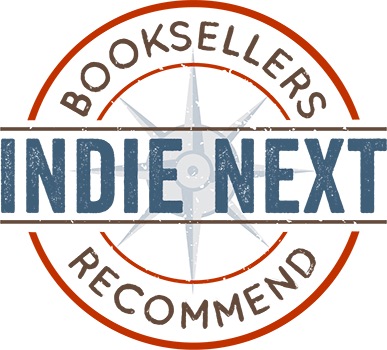 "Castle Freeman, Jr.'s latest thriller takes us back to the deep woods of Vermont, where law is a complicated and subtle thing. Sheriff Wing is a sensitive, thinking man, preoccupied with the differences between the work of the policeman and that of the sheriff. When real criminals come to his county his slow-motion, low-key methods of protecting his community are put to a serious test. A real treat for readers."
— Paul Ingram, Prairie Lights Books, Iowa City, IA
View the List
Description
In this gripping, wise, and darkly funny tale of suspense, Sheriff Lucian Wing confronts a series of trials that test his work, his marriage, and the settled order of his life.
       Wing is an experienced, practical man who enforces the law in his corner of Vermont with a steady hand and a generous tolerance. Things are not as they should be, however, in the sheriff's small, protected domain. The outside world draws near, and threats multiply: the arrival in the district of a band of exotic, major league criminals; an ambitious and aggressive deputy; the self-destructive exploits of a local bad boy; Wing's discovery of a domestic crisis. The sheriff's response to these diverse challenges calls on all the personal resources he has cultivated during his working life: patience, tact, and (especially) humor.
About the Author
Castle Freeman Jr. is the award-winning author of five previous books, including most recently the novel Go With Me. He has been a regular essayist for The Old Farmer's Almanac since 1982 and is also a contributor to Vermont Life magazine. He lives in Newfane, Vermont.
Praise For All That I Have: A Novel…
"It is impossible not to appreciate this spare, meditative and seamlessly crafted novel." —The London Times 

 "brilliant Freeman… abundant in dry wit and addictive story-writing as he has ever been.. in this ridiculous absorbing novel [I dare you to try putting it down]…expect a tale that immerses you with such fluency and awkward realism you'll ever forget you're even reading fiction: yes it is that good. The dialogue between ach of the marvelously authentic characters is superb, merging and engrossing and suspenseful plot with a brilliantly dark sense of humour."  —The Crack Magazine  

"A wonderful book.  Every paragraph a gem of tough Western poetry.  Freeman - like McCarthy, like Proulx and Woodrell - shows us the awkward realness of such lives, and does it with humour, with wry perception, with great style.  I look forward eagerly to many more such works." —R. J. Ellory (author of The Anniversary Man)

"An original voice... I had no idea what I was missing. Sean Duke, the Cossacks and the Sweetheart of Sigma Chi are just part of the pack barking at the end of the drive. Their voices, and Freeman's, illuminate a marvelous novel." — The Oregonian

"The wit, humor and keen ear for dialogue Freeman's fans have come to relish. . . an absorbing, suspenseful gem of a novel." — Portsmouth Herald

A "serving of Vermont wit and wisdom, with a modicum of crime solving on the side. . . . though it's not the suspense but the sly, country-cousin charm of Freeman's storytelling that is the main attraction." — The Boston Globe

"Freeman writes with a sure hand and a dry wit." — The Sun-Sentinel

An "absorbing yarn from a writer shrewd with the delayed reveal and deft with his lean, tidy sentences. The novel's 20 short chapters fit as snugly as Lincoln logs, and its dialogue zings with a sly Elmore Leonard lilt." — The Cleveland Plain Dealer

Sheriff Lucian Wing, the narrator of Freeman's wonderfully wry fourth novel, is a laconic, old-fashioned lawman who discovers an outpost of nefarious Russians in his sleepy Vermont county. Wing's Fargo-esque delivery is hysterical, but what makes this spare tale a standout is Freeman's keen ear for dialogue and his affection for the quietly complex characters of small-town life. — People (four stars)

Freeman's pleasantly wicked fourth novel (after Go with Me), set in smalltown rural Vermont, explores the moral choices of a good-hearted, meek sheriff. The laconic and gently self-deprecating sheriff, Lucian Wing, a middle-aged ex-navyman married to a prominent lawyer's daughter, has to decide whether to arrest a young ne'er do well who has broken into an opulent home owned by mysterious Russians and stolen a safe. The problem is that Wing feels for the young criminal, Sean Duke, who works as a laborer, has a winning way with the ladies and is known for his wild behavior. The childless sheriff regards the kid as a kind of bad-boy substitute son and knows that if he doesn't spirit Duke out of town, the Russians will get him first. Meanwhile, Sean makes inroads into the sheriff's chilly marriage, bringing Wing to a crisis of conscience. Freeman sets an intertwined network of provincial egos on a collision course and pulls it off through the wonderfully satisfying point of view of his deadpan sheriff. — Publishers Weekly (starred review)