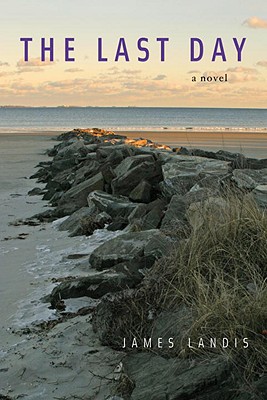 The Last Day (Paperback)
Steerforth Press, 9781586421656, 287pp.
Publication Date: September 1, 2009
* Individual store prices may vary.
or
Not Currently Available for Direct Purchase
September 2009 Indie Next List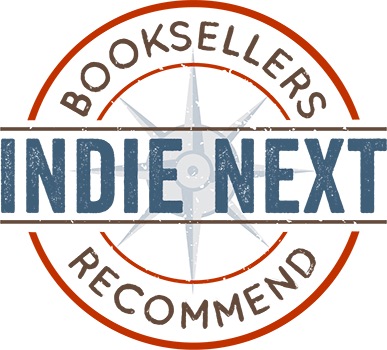 "The Last Day tells the story of Warren Harlan Pease, a young U.S. Army sniper freshly returned from Iraq. After meeting 'Jesus,' he travels the New Hampshire seacoast, revisiting people and scenes from his life before his service. Landis slays our inner skeptic and gently moves us to a deeply felt empathy for all who cross our paths in daily life, even those we would classify as our 'enemy.' This is one of the most affecting novels we have read in many years."
— Elizabethe Plante & Dan Chartrand, Water Street Books, Exeter, NH
View the List
Description
I meet Jesus on the day I get home from the war. I'm on the beach, but I don't know how I got here. My mind is as dark as the night. . . . I spend the whole night on the beach. But when the sun's faint light begins to bend around the Earth, I see him. . . . There, coming toward me, out of the light, is a man. . . . Behind the man a faint curtain of light rises to the sky out of the ocean. He wears the light like a robe, though I see he's dressed like me. Jeans and a T-shirt, no shoes. And that he's older than I am, a lot older, maybe mid-thirties. He walks right toward me. He walks right into my eyes.

So begins the spellbinding story of Warren Harlan Pease, a young U.S. Army sniper freshly returned from the Iraq War to his native New Hampshire. What follows is a page-turning adventure that is also a powerful meditation on religion and war, love and loss.

The Last Day answers questions and asks many more. Armed with a sniper's rifle and his deeply held faith, Specialist Pease travels across ideological borders and earns an appreciation for his enemy's culture and for what connects us all as human beings. "War doesn't test your faith in Jesus," Warren comes to realize. "It tests your faith in yourself." Upon returning home, he spends an entire day with Jesus visiting and contemplating his own life with fresh eyes, and a willing heart. He examines his relationship to those he loves, and grapples with the pain he has been carrying inside since the death of his mother when he was just a boy.

This extraordinary work of compassion and healing grace combines the themes of religion, war and poetry in a way that is wholly original, and unforgettable. It will resonate with skeptics and believers, be shared and discussed between friends and among families.
Praise For The Last Day…
"James Landis' novel The Last Day is haunting and beautiful, rippling with skillfully intertwined themes of faith, love, religion and war.... Reading The Last Day is like sharing [the young narrator's] thoughts, as if the story were a memoir rather than a novel. But it is a novel, and an exceptional one. Landis writes with mastery and grace, weaving together fiction and philosophy with profound beauty. Through an ordinary hero, Landis has crafted an extraordinary literary work."  BookPage September 2009

"It's tough to do a guy-meets-Jesus book and not be too pious for some and/or too heretical for others. [James] Landis walks a line somewhere between in this ambitious and lyrical story of a young veteran returning to his New Hampshire home from the Iraq War.. . . [THE LAST DAY] is worth a dozen Shacks." — Publishers Weekly (starred review)

"Landis [shows a] deep knowledge about snipers. He has the technical lingo down, and ... he artfully renders the moral negotiations that War has had with himself about being a killer. The closing chapters feature a surprising amount of grit and gore, and there's enough gallows humor and tough talk to give War's experience an air of authenticity." — Kirkus Reviews

"I've always been a huge Kurt Vonnegut fan. Now I'm a huge James Landis fan for many of the same reasons. THE LAST DAY is simply wonderful--witty, profound, and exquisitely written." — Michael Palmer, New York Times Best Selling Author of The Second Opinion and The First Patient

"A powerful story of one young man's faith, failings, and redemption."  — Library Journal

"Brings to mind the best novels on the Vietnam war, Tim O'Brien's books or John Irving's 'A Prayer for Owen Meany'..." — The Nashua Telegraph (NH)

"Landis probes the bonds between war and faith in a way that might both shock and comfort anyone who has kept up with the news…. Landis writes sterling dialogue, and the back-and-forth between Pease and Jesus, who asks to be called Ray, is the book's best feature. Landis' Jesus — or more accurately, Pease's Jesus — is childlike in his wonder at the world, and the comfort that Pease takes in his presence is palpable.
What Warren Pease took to war brought him home at peace. Would that all our soldiers who suffer his fate have such an experience." — The Valley News (NH/VT)
Advertisement