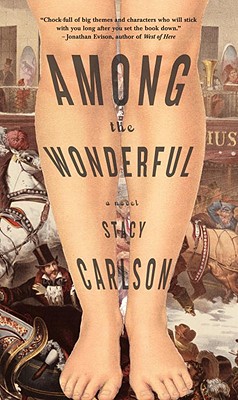 Among the Wonderful (Hardcover)
Steerforth, 9781586421847, 464pp.
Publication Date: August 2, 2011
* Individual store prices may vary.
August 2011 Indie Next List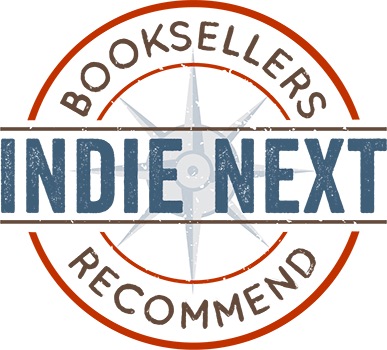 "Among the Wonderful is an historical novel rich with images of 1840s Manhattan and the exhibits - both living and preserved - that populate P. T. Barnum's American Museum. Outwardly freakish but inwardly just like you and me, the living, breathing, feeling human characters Stacy Carlson has created remind us of our common humanity. Ana Swift, one of Barnum's human exhibits, draws us into this world of hawkers and gawkers and voyeurs with uncommon intelligence, heart, and grace. Ana's story is universal: it is not what you see on the outside that truly counts. A remarkably beautiful story with characters that will stay with you long after the last page is turned. This is a book you will want to read again."
— Susan Morgan, The Yankee Bookshop, Woodstock, VT
View the List
Description
In 1842 Phineas T. Barnum is a young man, freshly arrived in New York and still unknown to the world. With uncanny confidence and impeccable timing, he transforms a dusty natural history museum into a great ark for public imagination. Barnum's museum, with its human wonders and extraordinary live animal menagerie, rises to become not only the nation's most popular attraction, but also a catalyst that ushers America out of a culture of glassed-in exhibits and into the modern age of entertainment.
In this kaleidoscopic setting, the stories of two compelling characters are brought to life. Emile Guillaudeu is the museum's grumpy taxidermist, who is horrified by the chaotic change Barnum brings to his beloved institution. Ana Swift is a professional giantess plagued by chronic pain and jaded by a world of gawkers. The differences between these two are many: one is isolated and spends his working hours making dead things look alive, while the other has people pushing against her, and reacting to her, every day. But they both move toward change, one against his will, propelled by a paradigm shift happening whether he likes it or not, and the other because she is struggling to survive. In many shapes and forms, metamorphosis is at the core of Among the Wonderful. Pursuing this theme, the book weaves a world where upper Manhattan is still untrammeled wilderness, the Five Points is at the height of its bloody glory, and within the walls of Barnum's museum, ancient tribal feuds play out in the midst of an unlikely community of marvels.
About the Author
Stacy Carlson's work has appeared in "In Pieces: An Anthology of Fragmentary Writing, Inkwell," and "Lumina." She won the 2003 Dana Portfolio Award, given for three book-length manuscripts, and was awarded residencies at the Djerassi Resident Artists Program in California and Galleri Svalbard, in Norway. A native of Seattle, she now lives in Oakland, California. www.amongthewonderful.com.
Praise For Among the Wonderful…
An "engaging novel from newcomer Stacy Carlson. The great strength of this book is Carlson's evocation of time and place." —  O, The Oprah Magazine

"Carlson ably exploits this historical milieu, describing the milling crowds in the exhibition halls; the malodorous, dangerous alleyways of the slum called Five Points; the swampy, still-wild edges of Upper Manhattan.  . . . [she] writes sensitively, often beautifully, of the desire to be free of the gaze of others, of the misery of serving as a mirror in which others may see themselves." —  New York Times Book Review


"Phineas T. Barnum opened his American Museum in lower Manhattan in 1841, and it is here Stacy Carlson sets her novel Among the Wonderful—a story that, like its subject, contains multitudes and makes the heart leap. The sheer number of ideas in play here is something of an acrobatic act: Carlson touches on the era's changing concept of research and scholarship, New York City's expansion, the beginnings of social conscience, xenophobia, hucksterism, the intersection of science and popular culture, loneliness, objectification, faith. And, yes, love—at the center of this tale of marvels beat two very human hearts. . . . Every one of these characters has burrowed their way into my own sense of wonder, and they'll stay with me a long time. I very much look forward to whatever Stacy Carlson comes up with next." — Lisa Peet, Open Letters Monthly  (http://www.openlettersmonthly.com/likefire/pocket-review-among-the-wonderful-by-stacy-carlson)


Carlson's "portrait of mid-19th-century New York is as finely hatched as any, with gritty Five Points teeming with malice and child neglect and society ladies kicking off suffrage meetings with spiritual sessions. But what draws you in are her two narrators, each fumbling their way toward the rest of humanity, toward what is wonderful about being part of the world."  — East Bay Express

"Carlson (sets) her story before the dawn of the modern circus, in the little-explored days when Barnum was a museum man . . . And (Ana) Swift is a most charming narrator with which to explore this world. . . . The climax is a beautiful piece of operatic writing, and several moments sing with a naughty transgression. The great mystery of Wonderful is that Barnum, the flashiest character in the 1800s, doesn't keep center stage. Instead, all our focus, and the entirety of our affection, is directed to the noticeably slouching giantess at the fringes of the action. That's some kind of show-business magic at work." — The Stranger (Seattle)

"Intelligent, engrossing and utterly unique." — Library Journal

"A strange, rollicking often poignant tale." — San Jose Mercury News

"Stacy Carlson's Among the Wonderful is an historical novel rich with images of 1840's Manhattan Island, New York City, and the exhibits -- living and stuffed -- that populate P. T. Barnum's American Museum. Outwardly "freakish" but inwardly just like you and me, the living, breathing, feeling human characters Stacy Carlson has created remind us of our common humanity.
     "Ana Swift, one of Barnum's human exhibits, draws us into this world of hawkers and gawkers and voyeurs with uncommon intelligence, heart, and grace. Ana's story is universal: it is not what you see on the outside that truly counts.
     "A remarkably beautiful story with characters that will stay with you long after the last page is turned. This is a book you will want to read again."
 — Susan Morgan, The Yankee Bookshop, Woodstock, VT 


"Set against the outlandish arrival of showman P.T. Barnum in 1840s Manhattan, Carlson's bighearted debut follows two employees of Barnum's — a giantess and a taxidermist--as they struggle to break free of their personal and emotional shackles. Ana Swift, eight feet tall and resigned to being a spectacle, moves into the fifth floor of the museum Barnum's bought and slowly learns that wild characters reside both inside and outside of the museum's walls. Meanwhile, Emile Guillaudeu, a taxidermist who has worked at the museum since long before Barnum's arrival, is disturbed by the recent death of his wife and the changes going on at the museum. As each ventures beyond their comfort zones, they find a larger physical and emotional world waiting to challenge them. Carlson beautifully evokes 1840s Manhattan — from the teeming downtown to the wilds of undeveloped northern Manhattan. The acrobats, bearded lady, Australian tribesman, Native Americans, and myriad of bizarre animals offer a constant source of fascination and surprise, and while Carlson rightfully revels in the oddities and curiosities, she also creates emotionally resonant characters who, despite being freakishly tall or joined at the hip, are driven by desires, fears, and that familiar need for human connection."
—Publishers Weekly

"A vivid and fascinating piece of literary Americana, AMONG THE WONDERFUL brings nineteenth century New York brilliantly to life on the page. Carlson's sure-handed debut is chock-full of big themes and characters who will stick with you long after you set the book down."           — Jonathan Evison, author of West of Here

"Making the odd ordinary and the ordinary odd is the business of this novel, and in that sense, Among The Wonderful transcends the limits of storytelling and plunges confidently into the realm of ideas. Is objective inquiry into the natural world possible for mere mortals? Are we part of nature, or outcasts, condemned to despise and feel threatened by anything we don't recognize? Why is the freakish so perversely fascinating, and what constitutes the limit of the ordinary? These questions arise . . . through the increasing desperation of the characters' interactions as they struggle to stay afloat in a leaky, fragile and ultimately doomed enterprise. Stacy Carlson's ability to render this hallucinogenic scene in realistic detail is really something of a marvel in itself."
          – Valerie Martin, Winner of the Orange Prize for Property

"What a pleasure it was to enter Phineas T. Barnum's fabled American museum, accompanied by tour guide extraordinaire Stacy Carlson. Among the Wonderful is a smart, big-hearted novel about the desires, difficulties, hopes and fears of the museum's remarkable residents. I enjoyed every page."
— Karl Iagnemma, author of On the Nature of Human Romantic Interaction

or
Not Currently Available for Direct Purchase