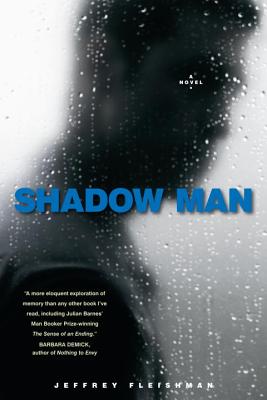 Shadow Man (Paperback)
Steerforth Press, 9781586421984, 198pp.
Publication Date: August 21, 2012
* Individual store prices may vary.
September 2012 Indie Next List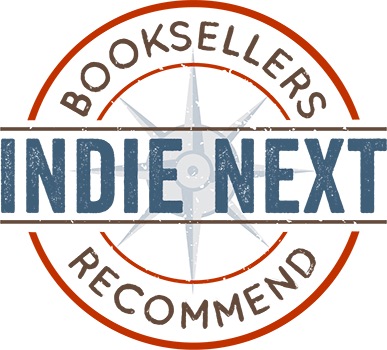 "James Ryan is 52 but can only remember the summer of his 15th year. It was the summer after his mother died, when his father asked James to call him Kurt and mysterious and enchanting Vera entered their lives one night at their neighborhood diner. That summer will play over and over in James' memory to the exclusion of all the news stories and books he wrote as a journalist in war-torn countries or the life he led with his wife, Eva. Jeffrey Fleishman has written a scary indictment of a life without memory, possessed only with thoughts that are like ether, burning brilliant one moment and then vanishing forever."
— Karen Briggs, Great Northern Books and Hobbies, Oscoda, MI
View the List
Description
Foreign correspondent James Ryan was there whenever the world changed: in the Middle East, in the Balkans, in the former Soviet bloc. But now he can't remember these events; he can't recall anything long-term, except the summer of his fifteenth year following his mother's death. It was the summer his father told him to call him Kurt. The summer the mysterious and enchanting Vera burst into their lonely, quiet lives. The summer his own world opened, then irrevocably changed.
James, at fifty-two, suffers from a severe case of early onset Alzheimer's. The novel unravels James's predicament through the clear glimpses he retains of that long ago summer, and through the desperate attempts of his wife and his nurse to bring him back to the present, if only for stolen moments. Each has her motives: his wife trying not to lose the man with whom she shared so much - wars, death, love, loss of a child, history. And his nurse, the half sister he never knew he had, needing James's adolescent memory to understand the biological father and mother she never met. Told from the perspective of a man betrayed by his own mind,
Shadow Man
is a novel of identity and suspense that travels across continents and deep into the pasts that make us each who we are. It explores the power of memory to heal and to mask, and of the limits of unconditional love. Set in Philly and the eastern shore of yesteryear, in the Middle East, and throughout Eastern Europe, Fleishman's trademark descriptive but spare lyricism shines.
Shadow Man
is a touching and haunting novel perhaps most similar to
The Diving Bell and the Butterfly
, though it is a work of fiction.
About the Author
Jeffrey Fleishman, a Harvard Nieman fellow and finalist for the Pulitzer Prize, is a foreign correspondent for The Los Angeles Times, currently serving as the paper's Cairo bureau chief. He has covered wars in Kosovo, Iraq, Libya and Afghanistan. His first novel, Promised Virgins: A Novel of Jihad, was published in 2009.
Praise For Shadow Man…
Praise for Shadow Man:

"Fleishman's writing is lyrical and quite lovely. . .[He] uses multiple perspectives and a broken sense of time to build an image of the mind losing its grip on the present." – Los Angeles Times

"Vibrant prose and masterful shifts in narrative temporalities make this psychological-noir a must-read." – Publishers Weekly

"Shadow Man is an exhilarating journey through the mind. The novel darts in and out of the life of a foreign correspondent. In his prime, he bore witness to the fall of the Berlin Wall, the siege of Sarajevo, the first Gulf War; but now, stricken with Alzheimer's, all he remembers of his life is a trip to Virginia Beach forty years earlier. A girl he kissed as a teenager is more vivid in the addled mind than his own wife. Jeffrey Fleishman's Shadow Man is a more eloquent exploration of memory than any other book I've read, including Julian Barnes' Man Booker Prize-winning The Sense of an Ending. Dare I say, this is a book I'll remember for a long time." – Barbara Demick, author of Nothing to Envy: Ordinary Lives in North Korea and Logavina Street: Life and Death in a Sarajevo Neighborhood.


"Effortless elegance powers  Jeffrey Fleishman's prose, lending it a dreamy grace. He brings you along into this other world, in which mystery and the mind are the same, and at times you feel as though your guide is Marguerite Duras or perhaps Michael Ondaatje." – Steve Lopez, author of The Soloist
 
Shadow Man is the unforgettable story of an extraordinary man with almost no memory. Jeffrey Fleishman, a prize winning journalist in his day job, tells the haunting tale of a famous foreign correspondent who has covered wars and revolutions, sailed boats up the Nile and made love in the desert night, but has become a cipher to the two women who love him most. His once boundless world exists now only in fleeting visits to a long-ago summer that ended the life he knew. As finely crafted and skillfully woven as a Flemish tapestry, Shadow Man is a treasure to be savored and shared. – Bob Drogin, author of Curveball: Spies, Lies, and the Con Man who Caused a War


Praise for Promised Virgins:

"This trenchant and even poetic first novel conveys a knowing sense of the place, the war, and the lives of war correspondents. But the book is a good deal more than that. It's a story of fated love, failed politics, and the export of Islamic extremism, and it's more than a little like the novels of Graham Greene." – Booklist


"Fleishman . . . writes in a telegraphic, staccato style, reminiscent of Hemingway and well suited to the stark realities he depicts. . . . A harsh impressive work." – Kirkus Reviews

"Syriana-esque...The specter of 9/11 hangs over Fleishman's account of war, which is often filled with rich and provocative insights." – Publishers Weekly
or
Not Currently Available for Direct Purchase