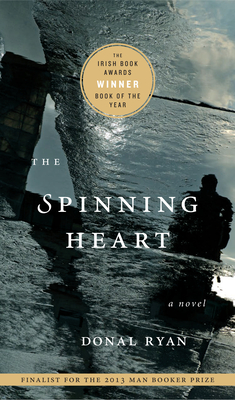 The Spinning Heart (Paperback)
A Novel
Steerforth, 9781586422240, 160pp.
Publication Date: February 25, 2014
* Individual store prices may vary.
March 2014 Indie Next List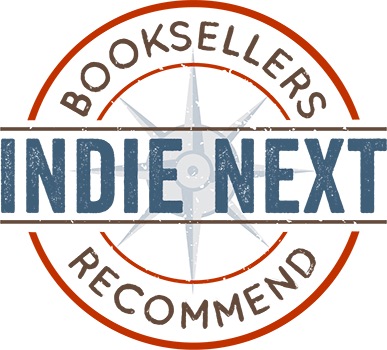 "Workers and their families are left to pick up the pieces after the biggest construction company in a small Irish town closes abruptly, with its owner having escaped to Dubai without paying anyone. Along with tensions created by the financial collapse, old family feuds and rampant gossip flare up and push the townsfolk to the edge. Ryan explores the human cost of the recession with consternation, but not without humor and great tenderness for his characters. Told in the Irish vernacular through multiple points of view, The Spinning Heart is a sobering account of the social and economic situation in contemporary Ireland. Spectacular!"
— Pierre Camy, Schuler Books & Music, Grand Rapids, MI
View the List
Description
In the aftermath of Ireland's financial collapse, dangerous tensions surface in an Irish town. As violence flares, the characters face a battle between public persona and inner desires. Through a chorus of unique voices, each struggling to tell their own kind of truth, a single authentic tale unfolds.

The Spinning Heart speaks for contemporary Ireland like no other novel. Wry, vulnerable, all-too human, it captures the language and spirit of rural Ireland and with uncanny perception articulates the words and thoughts of a generation. Technically daring and evocative of Patrick McCabe and J.M. Synge, this novel of small-town life is witty, dark and sweetly poignant.

Donal Ryan's brilliantly realized debut announces a stunning new voice in fiction.
About the Author
Donal Ryan, from Nenagh in County Tipperary, is a recipient of the 2015 European Union Prize for Literature. His first novel, The Spinning Heart, was published to major acclaim. It won the Guardian First Book Award and the Book of the Year at the Irish Book Awards; it was shortlisted for the International IMPAC Dublin Literary Award; and longlisted for the Man Booker Prize and the Desmond Elliott Prize. His second novel, The Thing About December, was a finalist for the Kerry Group Irish Novel of the Year and Novel of the Year at the Irish Book Awards. Donal lives with his wife Anne Marie and their two children just outside Limerick City.
Praise For The Spinning Heart: A Novel…
Winner: IRISH BOOK OF THE DECADE
(chosen through a Facebook poll conducted by the 2016 Dublin Book Festival)

Winner - The Guardian First Book Award

Winner of two Irish Book Awards - Newcomer of The Year and Book of The Year

A Library Journal Best Book of the Year for 2014

Finalist - The IMPAC Dublin Literary Award

A BOSTON GLOBE BESTSELLER

Longlisted for the Man Booker Prize

Longlisted for the Desmond Elliott Prize


"At the book's figurative heart is the construction foreman Bobby Mahon, a young husband and father whose moral decency anchors the story. Both his goodness and his brogue lend the novel an old-fashioned, storybook quality ('He drank out the farm to spite his father') that overlaps convincingly with mentions of Facebook, 'prefab' doors and dubious investments in Dubai to create an affecting portrayal of contemporary rural Ireland. With . . . its rotation of voices — sharing regrets and desires along with town gossip — reminiscent of William Faulkner's As I Lay Dying and Edgar Lee Masters's Spoon River Anthology . . . Ryan writes with compassion, honesty and an appealing deadpan humor." -- The New York Times Book Review

"Ryan's compelling, insightful tale chronicles the lives of the residents of a tightknit, rural town in the aftermath of the Irish economic collapse. This short, swift, brutally funny romp through the fallout of a national disaster points to the likelihood of emotional crisis when one's livelihood and purpose disappear without warning . . . Although a great strength of the book is Ryan's ability to capture the vernacular of contemporary Ireland and its diverse citizens, from newly arrived immigrants to jaded old men "drinking the farm" in local pubs to young, enterprising university graduates with stacks of useless ambition — the story itself might take place in any country affected by the disastrous economic upheavals of recent years." -- The Boston Globe

"A convincing portrait of a good man in a bad time." -- The Wall Street Journal

"Irish author Ryan's debut takes readers to the 'heart' of hardscrabble life in Ireland in the era after the economic boom and bust of 2008. The novel received Book of the Year honors at the Irish Book Awards.  . . . Reminiscent of Faulkner's As I Lay Dying, this book gives readers a story—or rather stories—told from multiple perspectives, each chapter using a different voice. . . . Disturbing and unnerving but ultimately beautiful." -- Kirkus Reviews (Starred Review)

"[Ryan] credibly conveys the viewpoints of men and women of all ages in language distinct from one section to the next. . . . [T]his startling debut reads like a modern Irish twist on William Faulkner's As I Lay Dying."-- Library Journal (Starred Review)

"Equal parts mournful and hopeful, the book pays keen attention to the ways lives coalesce and fall apart in time of personal and national crises. . . . Ryan has created a faithful portrait of a time and place in his debut novel, but his truest accomplishment lies in the fact that, though the individual accounts add up to a greater whole, each story stands on its own." -- Publishers Weekly

"The prose is lyrical, and the voices are authentic. Flashes of humor and tenderness shine through as well, as the helplessness and frustration of an era is effectively captured through the lives of these small-town residents." -- Booklist

"While The Spinning Heart's form and premise harken to Under Milk Wood and the Spoon River Anthology, its content is uniquely evocative of Ireland, thanks to the cultural archetypes Ryan examines and the contemporary realities and nuances he deftly portrays." -- Irish America

"Pitch-perfect prose written in a slight Irish dialect, THE SPINNING HEART introduces us to a working-class community right after Ireland's building boom, when recession has seeped into their souls. In this passionate and original novel, Donal Ryan shows us the brutality of life juxtaposed against its tenderness. He brings you right into the characters' souls. I loved this for the writing." — Annie Philbrick, owner of Bank Square Books and Savoy Bookshop & Café, in Off the Shelf

"The traditional epithet for a good first novel is 'promising'. The Spinning Heart, however, is far more than that. Instead, it's the unambiguous announcement of a genuine and apparently fully-formed new talent." -- The Spectator

"A funny, moving, technically inventive first novel.... Structurally the novel gestures to William Faulkner's As I Lay Dying, while Ryan's sensitive observations on Irish life seem responsive to the work of his compatriot Patrick McCabe. That Ryan does not look out of place in such literary company is a measure of his achievement." -- The Financial Times

"The recession has hit rural Ireland, and 'the sky is falling down." Through 21 different voices, Donal Ryan's virtuoso debut novel pieces together a fractured portrait of a community in shock. . . . What is so special about Ryan's novel is that it seems to draw speech out of the deepest silences; the testimony of his characters rings rich and true – funny and poignant and banal and extraordinary – and we can't help but listen." -- The Guardian

"I have ordered a copy of The Spinning Heart for everyone I know who loves to read. What a treasure of a book." -- Natascha McElhone

"I can't imagine a more original, more perceptive or more passionate work than this. Outstanding." -- John Boyne

"A first novel that's up-to-date in its concerns but that also transcends the merely topical in its bleak, if often savagely funny, vision of a rural Ireland. Donal Ryan has an imaginative insight into his characters that's all his own and a furious energy to his prose that gives arrestingly vivid life to these blighted souls." -- John Boland

"Ryan's feat is considerable. Narrative and character information is distributed among so many different voices and yet we never feel at a loss. Best of all, Ryan's ear for speech is acute...Given a novel as brilliantly realized as The Spinning Heart, I see no reason to look anywhere but the present. For Donal Ryan, the future is now." -- Declan Hughes

"A new Irish writer of the very first order. Donal Ryan is the real deal." -- The Sunday Independent

"For all the harshness of language and the often brutal experiences, The Spinning Heart is unexpectedly tender. . . . An exciting contemporary novel about the lost and the wounded that listens to the present without discarding either the sins of the fathers or the literary legacy of the past." -- The Irish Times

"Startling audacity... [The Spinning Heart] may be slim in size, but it is hugely ambitious in structure and devastating in its emotional impact. Too often contemporary fiction is criticized for not engaging enough with contemporary issues, but this breathtakingly empathetic account of a community crumbling under the pressures of the recession deserves to stand as a companion piece to Anne Enright's wonderful The Forgotten Waltz, also set against the boom and bust of recent Irish history." -- Lisa Allardice, Guardian First Book Award Chair and Guardian Review Editor

"The novel's multiple voices – including one terrific posthumous one – are a virtuosic achievement. . . . The novel's last line – "What matters only love?" – is peculiarly unpunctuated. Its meaning remains somewhat vague, but perhaps one might take it as a defense of the primacy of love: Could it be that despite all the divisions during this downturn, despite that possibly mocking symbol of the spinning heart on Bobby's father's gate, love is still all that really matters?" -- Rebecca Foster, BookBrowse.com

"Twenty-one honest and scalding human voices conspire to tell the tale of the myriad struggles engendered by financial desperation." -- World Literature Today

"Donal Ryan's heartbreaking (and often hilarious) narratives deliver life during the Irish economic collapse of recent years. His characters' testimonies glow with humor, pathos, wit and irony. . . . Donal Ryan's outspoken, damaged characters exquisitely deliver the psychological traumas and social fissures generated by sudden economic breakdowns." -- Celtic Connection