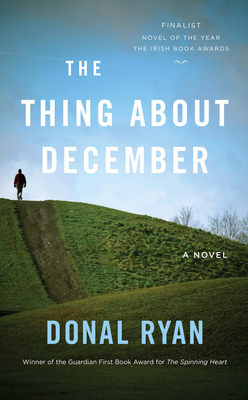 The Thing About December (Paperback)
A Novel
Steerforth, 9781586422288, 208pp.
Publication Date: August 26, 2014
* Individual store prices may vary.
September 2014 Indie Next List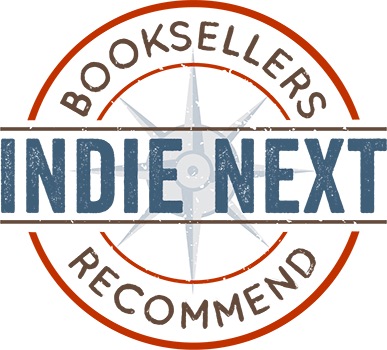 "Pick this book up and what you'll be holding is the quintessential Irish novel. It is both tragic and brilliant, rich with wit and humor, and full of true-to-life, complex characters who will leave indelible marks on your conscience. First and foremost, there is Johnsey Cunliffe, a sweet and simple soul who tolerates town bullies and schemers and strives to understand a cruel world that is beyond his comprehension. This novel is a shining example of literary fiction that resonates long after the last page is turned."
— Mary Toni, R.J. Julia Booksellers, Madison, CT
View the List
Description
While the Celtic Tiger rages, and greed becomes the norm, Johnsey Cunliffe desperately tries to hold on to the familiar, even as he loses those who all his life have protected him from a harsh world. Following the deaths first of his father and then his mother, Johnsey inherits the family farm, and a healthy bank account, both of which he proves incapable of managing on his own. Village bullies and scheming land-grabbers stand in his way, no matter where he turns. Though companionship, and the promise of love, enter his life as a result of a hospital stay following a brutal beating, Johnsey remains a lonely man struggling to keep up with a world that moves faster than he does.

Set over the course of one year of Johnsey Cunliffe's life, The Thing About December breathes with Johnsey's bewilderment, humor and agonizing self-doubt. Readers will fall in love with Johnsey in a bittersweet tale that serves as a poignant reminder that we are surrounded in life by simple souls who are nonetheless more insightful and wise than we realize, or can even imagine.
About the Author
Donal Ryan, from Nenagh in County Tipperary, is a recipient of the 2015 European Union Prize for Literature. His first novel, The Spinning Heart, was published to major acclaim. It won the Guardian First Book Award and the Book of the Year at the Irish Book Awards; it was shortlisted for the International IMPAC Dublin Literary Award; and longlisted for the Man Booker Prize and the Desmond Elliott Prize. His second novel, The Thing About December, was a finalist for the Kerry Group Irish Novel of the Year and Novel of the Year at the Irish Book Awards. Donal lives with his wife Anne Marie and their two children just outside Limerick City.
Praise For The Thing About December: A Novel…
Finalist, Novel of the Year, The Irish Book Awards

Finalist, The Kerry Group Irish Novel of the Year

A September 2014 Indie Next Pick

"The writing in this novel is simply amazing . . . [it] will at times make readers cry and at others, laugh in delighted recognition." -- Library Journal (Starred Review)

"Written before Ryan's award-winning debut, The Spinning Heart, this novel is set in the same town a decade earlier, capturing the spirit and vernacular of its place and time and taking readers into the mind of a man struggling to get along in a world he can't quite comprehend. Stunning." — Booklist (Starred Review)

"A concise, radiant, measured and integral work. . . . This is one of those beautiful, serious, fully living novels that make you laugh out loud. . . . The reader devours the book, marvelling at the precision of the sentences and the forensic notice the author seems to have given to the particular English of his district. It is not so much a dialect as a language stolen out of the mouths of others and bullied and half-loved into a new condition. . . .Donal Ryan is a magus of a writer. . . . This is a novel to replenish the reader's heart and spruce the reader's soul, although it also makes one doubt we possess such signal things. It's a force of nature, high artifice and the product of a life-enhancing talent." -- Sebastian Barry in The Guardian

"An exquisite tale of a man-child's struggle to make sense of a greedy world . . . Every so often, a writer comes along who cheers Ireland up, not because the books are cheerful – on the contrary, indeed – but because the writing enlarges a particular sense we have of ourselves. Claire Keegan is one such writer, John McGahern is perhaps the best known, and Donal Ryan is the latest addition to this distinguished line. He writes from the rural heartland in prose that always pushes for the truth of things. Ryan's language is colloquial and easy, but the central emotion is, for lack of a better word, dignified. His characters are large-hearted people in a small-minded world and this timeless theme is played out, not in misty boggy nowhere-land, but in a contemporary Irish space, where people talk on their mobiles and the halal meat plant has been recently closed down." -- Man Booker Prize Winner Anne Enright in The Guardian

"Cunningly written, the novel gives us a glimpse into the underside of modern Irish life." --Kirkus

"There's a rawness to Ryan's descriptive powers that sometimes resembles a chain-link by the repeated use of three-to-five letter words... He also uses rich, often local vocabulary." -- America Magazine

"Ireland's phenomenal Celtic Tiger economy of recent years brought meteoric changes to the country, and Donal Ryan's penetrating novel delivers the resulting cultural stress in full. A frightening micro view of the macroeconomic situation. . . Exquisitely-crafted tension. . . Donal Ryan's splendid, poignant prose testifies to the chaotic misinformation and the shady deals that proliferate during economic upheavals — both good and bad." -- Mary McWay Seaman, Celtic Connection

"Donal Ryan's first novel, The Spinning Heart, was longlisted for the Man Booker Prize and won the 2012 Book of the Year at the Irish Book Awards. Not a bad start to a literary career, the only downside being that he inadvertently set himself a tough challenge to live up to with that tricky second novel. That he has done so, and with aplomb, is testament to this brightest of new writing talents." -- The Independent

"Donal Ryan's promising debut novel (The Spinning Heart) is surpassed by a tale (The Thing About December) that is destined to be pored over by judging panels for book prizes . . . Only 205 pages in length, it's the kind of meaty read that should be sold with a knife and fork. . . powerful and satisfying." -- The (London) Sunday Times 

"Even stronger and more harrowing than his debut. . . . Ryan is the natural successor to the late John McGahern. . . . Ryan holds you to the page by the sheer force of his language. . . . Ryan has an impressive ear for human conversation. . . . If you're interested in the state of Irish fiction now, pick up a copy of this book." -- Nadine O'Regan, The Sunday Business Post

"Ryan is a remarkably good chronicler of contemporary Irish life, and The Thing about December fully confirms the promise of his earlier novel."-- John Boland, The Independent

"The Thing About December is a perfect companion piece to The Spinning Heart . . . What's fascinating about Ryan's writing is the way it fits within a tradition of Irish literature while marking its own territory. In his descriptions of the conflicts between stunted young men and their domineering parents he recalls the great John McGahern; the unbalanced and troubling relationships between men and women offer shades of Anne Enright; Kevin Barry would feel proud of the often eccentric dialogue. But he is indisputably carving his own terrain with these short, fierce books that strike at the heart of what it has meant to be Irish in recent times . . . Ryan's work has set a benchmark to which other writers will aspire." -- John Boyne, The Irish Times

"Ryan proves himself capable of eliciting not just humour and sadness from this voice but also a genuine and underplayed poetry. . . . Ryan continues to establish himself as an important voice in recording contemporary Ireland."  -- The Telegraph (UK)