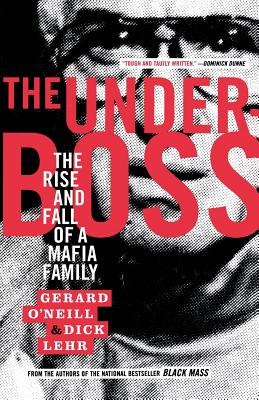 The Underboss (Paperback)
The Rise and Fall of a Mafia Family
PublicAffairs, 9781586481087, 272pp.
Publication Date: April 5, 2002
* Individual store prices may vary.
Description
On February 26, 1986, Mafia underboss Gennaro Angiulo was convicted of racketeering and sentenced to forty-five years in prison. In The Underboss, bestselling authors Dick Lehr and Gerard O'Neill tell the story of the fall of the house of Angiulo. The Federal Bureau of Investigation, aided in part by the Irish Mob's Whitey Bulger, entered the Boston Mafia's headquarters in Boston's North End early one morning in 1981 and began to compile the evidence that would lead to the entire upper tier of one of the most profitable and ruthless criminal enterprises in America.
Originally published in hardback by St. Martin's in 1989, The Underboss became a national bestseller. Information uncovered during the course of Lehr and O'Neill's Black Mass investigations adds new dimensions to the story and the authors include this new material-including Whitey Bulger's cagey manipulation of the FBI-in The Underboss's revised text and in a new preface and afterword.
About the Author
Gerard O'Neill recently retired as the editor of The Boston Globe's Spotlight Team, one of the nation's top investigative reporting units. He has won a Pulitzer Prize, been a Pulitzer finalist, won the Hancock Award, the Loeb Award, and many others. Dick Lehr joined The Boston Globe in 1985. Lehr has been a Pulitzer finalist, and has won a number of national and regional journalism awards. In 1991, he was a John S. Knight Journalism Fellow at Stanford University. O'Neill and Lehr are also the authors of Black Mass: The Irish Mob, The FBI, and a Devil's Deal, winner of the 2001 Edgar Award for Best Fact Crime. Both men live in the Boston area with their families.