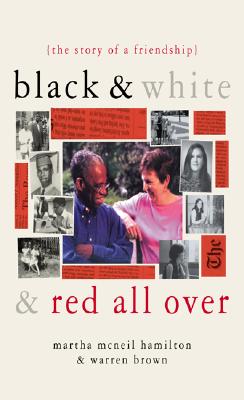 Black & White & Red All Over (Hardcover)
PublicAffairs, 9781586481568, 288pp.
Publication Date: November 1, 2002
* Individual store prices may vary.
or
Not Currently Available for Direct Purchase
Description
Warren Brown grew up in segregated New Orleans -- black, Catholic, middle class. Martha McNeil was from segregated white and blue-collar Houston. It was the 1960s and integration was becoming the law of the land, but it wasn't the reality for either of them.
Both Warren and Martha were "affirmative action hires" at The Washington Post in the early 1970s and worked together for more than twenty years, sharing the ups and downs of life, becoming friends. Then Warren became sick with kidney disease. A kidney donated to him by his wife failed. He was on the verge of death when Martha, informed she was also a blood type match, donated a kidney to her friend.
Warren and Martha chronicled their experiences surrounding the surgery in a series of articles written for the Post. To them, it was a simple story of friendship, a successful operation, and a happy ending. But in the extraordinary outpouring of favorable reaction to their story, especially among blacks, they discovered that it was something more: it was a success story about integration.
Now, in a new book, the friends tell the whole story: of their childhoods in the segregated South, of their meeting and deepening friendship, of Warren's brash with death and Martha's decision to help save his life. Intimate, poignant, and laced with humor, Black & White & Red All Over chronicles the miraculous intersection of two lives that, but for the changes in American society of the last half-century, would never have occurred.

Advertisement