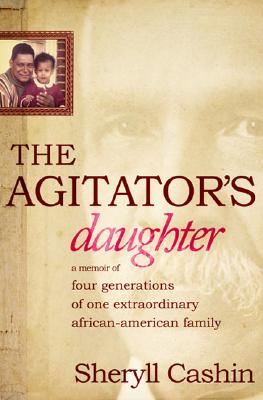 The Agitator's Daughter (Hardcover)
A Memoir of Four Generations of One Extraordinary African-American Family
PublicAffairs, 9781586484224, 288pp.
Publication Date: July 1, 2008
* Individual store prices may vary.
Description
During Reconstruction, Herschel V. Cashin was a radical republican legislator who championed black political enfranchisement throughout the South. His grandson, Dr. John L. Cashin, Jr., inherited that passion for social justice and formed an independent Democratic party to counter George Wallace's Dixiecrats, electing more blacks to office than in any Southern state. His "uppity" ways attracted many enemies. Twice the private plane Cashin owned and piloted was sabotaged. His dental office and boyhood home were taken by eminent domain. The IRS pursued him, as did the FBI. Ultimately his passions would lead to ruin and leave his daughter, Sheryll, wondering why he would risk so much.
In following generations of Cashins through the eras of slavery, Reconstruction, Jim Crow, civil rights, and post-civil rights political struggles, Sheryll Cashin conveys how she came to embrace being an agitator's daughter with humor, honesty, and love.
About the Author
Sheryll Cashin, professor of law at Georgetown University, writes about race relations and inequality in America. Her book The Failures of Integration was an Editors' Choice in the New York Times Book Review, and was a finalist for the 2005 Hurston/Wright Legacy Award for non-fiction.
or
Not Currently Available for Direct Purchase