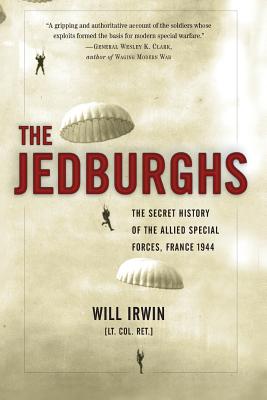 The Jedburghs (Paperback)
The Secret History of the Allied Special Forces, France 1944
PublicAffairs, 9781586484620, 352pp.
Publication Date: October 10, 2006
Other Editions of This Title:
Digital Audiobook (10/14/2005)
Compact Disc (11/1/2005)
MP3 CD (11/1/2005)
Compact Disc (11/1/2005)
Pre-Recorded Audio Player (5/1/2009)
* Individual store prices may vary.
Description
The story of the Special Forces in World War II has never fully been told before. Information about them began to be declassified only in the 1980s. Known as the Jedburghs, these Special Forces were selected from members of the British, American, and Free French armies to be dropped in teams of three deep behind German lines. There, in preparation for D-Day, they carried out what we now know as unconventional warfare: supporting the French Resistance in guerrilla attacks, supply-route disruption, and the harassment and obstruction of German reinforcements. Always, they operated against extraordinary odds. They had to be prepared to survive pitched battles with German troops and Gestapo manhunts for weeks and months while awaiting the arrival of Allied ground forces. They were, in short, heroes.
The Jedburghs finally tells their story and offers a new perspective on D-Day itself. Will Irwin has selected seven of the Jedburgh teams and told their stories as gripping personal narratives. He has gathered archival documents, diaries and correspondence, and interviewed Jed veterans and family members in order to present this portrait of their crucial role — a role recognized by Churchill and Eisenhower — in the struggle to liberate Europe in 1944-45.
This is narrative history at its most compelling; a vivid drama of the battle for France from deep behind enemy lines.
About the Author
Will Irwin retired from the United States Army in January 2000 after a career of more than twenty-eight years, half of that in Special Forces. He received a B.A. in history from Methodist College and a master of military arts and sciences degree from the U.S. Army Command and General Staff College. He has done graduate work in modern European history at the University of Kansas and has served as a research fellow at the RAND Corporation. He now works as a defense contractor. Born in Iowa, Irwin lives in Valrico, Florida.